Windows 7 flaw found to miscalculate available capacity on blank Blu-ray media.
If you have tried to burn data to a blank Blu-ray media and received a bizarre error instructing you to keep your BD writer's firmware up to date, then you are not the only one.
Microsoft
has acknowledged that a flaw in the
Windows 7
operating system causes it to miscalculate available capacity on blank Blu-ray media.
The problem arises when users try to burn more than 23GB or data to a single layer BD-R(E) disc, or 46GB to a dual layer disc. The burning process fails and the user is presented with an error message.
"The disc wasn't burned successfully. Make sure that you have the latest firmware for your CD or DVD burner installed, and then try again,"
it reads.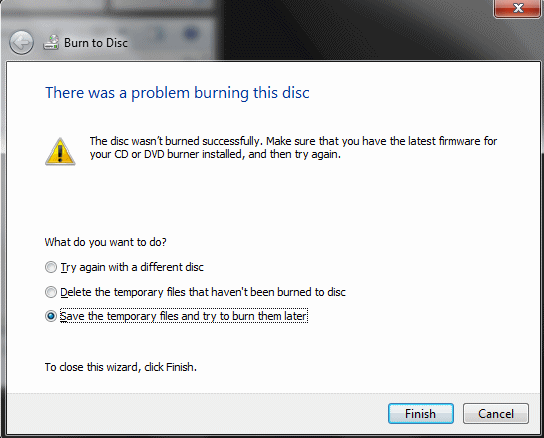 The problem, according to Microsoft's own documentation,
"occurs because Windows 7 does not calculate the write capacity of BD-R correctly."
Unfortunately, Microsoft Support does not give any indication for when the problem will be fixed, and the workaround is hardly a credible solution.
"To work around this issue, do not attempt to write more than 22GB of data onto a BD-R Single Layer disc or 45GB for a BD-R Dual Layer disc,"
Microsoft's material reads.
Perhaps we should just stick to third-party solutions for our Blu-ray burning.
Written by: James Delahunty @ 28 Jul 2011 12:57