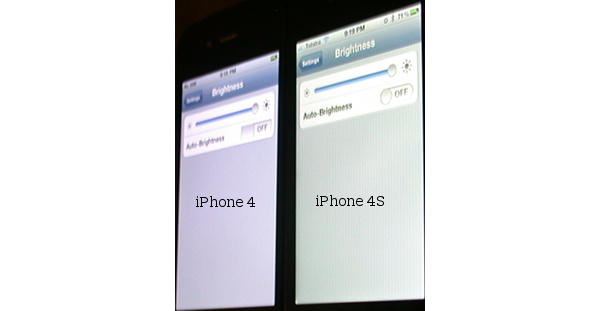 A number of iPhone 4S buyers have complained that the screens on their new phones don't look right. They say the displays appear washed out and have a yellowish tint.
Based on posts from
Apple
's
official support forum
, the problem appears to be most common on black iPhones, although some people also report seeing it on white models as well.
Last year, many early iPhone 4 buyers had issues with yellow patches on the display, which
Apple explained
was because they had been put together very recently and the glue needed time to finish drying.
The problem this time around appears to be different, as it affects the entire screen, not just small areas.
While some people are suggesting this is an intentional calibration change on
Apple
's part, that wouldn't explain why some iPhones don't seem to have the problem at all and others appear to have either a blue or green tint, rather than yellow.
Others have speculated it's a result of
Apple
getting displays from multiple manufacturers. It may be that the screens are the component which was causing the
rumored production shortages
last month.
Written by: Rich Fiscus @ 20 Oct 2011 1:45