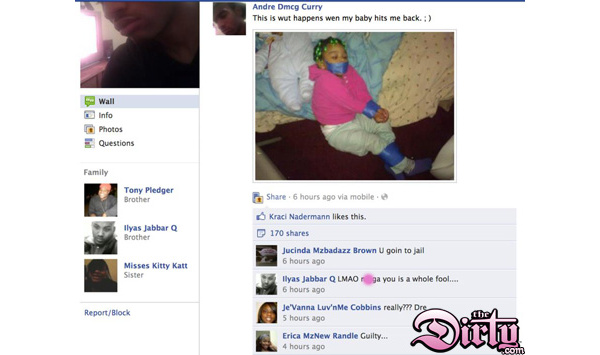 21-year-old Chicago resident Andre Curry has been arrested an charged with battery less than a week after he posted a picture on Facebook of his child with bound wrists, ankles, and tape over her mouth.
The caption for the photo said "This is wut happens wen my baby hits me back. ;)" The girl is reportedly just 22 months old.
TheDirty.com
brought the picture to the national spotlight, asking users to call Chicago PD and report the photo.
Curry has been charged with aggravated domestic battery, and
needs to be in court today
.
The photo has been taken down.
Written by: Andre Yoskowitz @ 21 Dec 2011 14:36