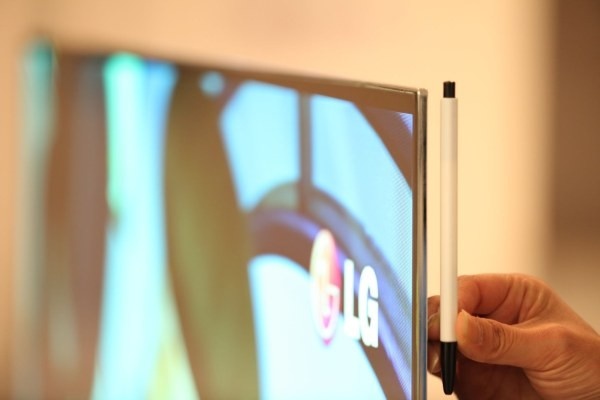 LG
Display has announced it will unveil its new 55-inch OLED TV at
CES
next month.
The TV will be the largest ever OLED screen, and LG has hinted that it will be much more affordable (per inch) than past commercial OLED screens. For example, in 2008
Sony
released an 11-inch OLED for $2200.
OLED displays are mainly seen now in phones and watches, where they are extremely cost efficient. Adds Beom Han, CEO and Executive Vice President of LG Display:
Our objective has always been to actively define and lead emerging display technology markets. Although OLED technology is seen as the future of TV display, the technology has been limited to smaller display sizes and by high costs, until now. LG Display's 55-inch OLED TV panel has overcome these barriers."
LG says the new TV has wider color gamut than LCD screens, and a contrast ratio of 100,000:1. Furthermore, "the new technology allows light emitting diodes to self-generate light and features a reaction velocity to electric signals over 1000 times faster than liquid crystal."
Finally, the OLED screen is just 5mm thick, weighs just a few pounds, has better power consumption, deep blacks, brighter colors and White OLED (WOLED).
LG explains that "WOLED vertically accumulates red, green, and blue diodes. With white color light emitting from the diode, it displays screen information through color layers below the TFT base panel, which leads to a lower error rate, higher productivity, and a clearer
Ultra Definition
screen via the benefits of small pixels. Further, it is possible to realize identical colors in diverse angles via color information displayed through a thin layer. Lower electricity consumption in web browsing environments for
smart
TVs is another key strength of WOLED."
Written by: Andre Yoskowitz @ 26 Dec 2011 17:03