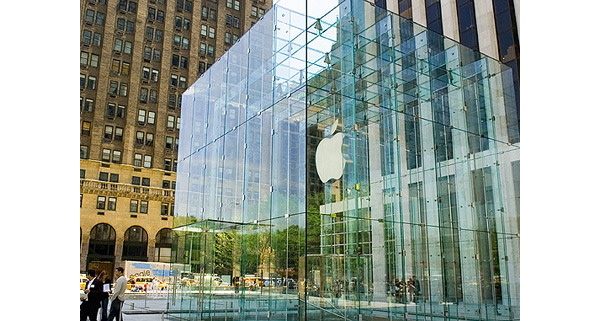 In what is likely one of the more ridiculous stories you'll read today, an 83-year-old grandma is suing
Apple
after she walked right into the famous all-glass doors of a Manhasset-area Apple Store.
Evelyn Paswall, a former VP at a fur-company in Manahattan, smashed her face into the glass door of the Long Island location after she failed to see the doors there.
Reads a
statement
from her attorney:
"Apple wants to be cool and modern and have the type of architecture that would appeal to the tech crowd. But on the other hand, they have to appreciate the danger that this high-tech modern architecture poses to some people."
On her way to return an iPhone, Paswall broke her nose after walking right into
the wall
of glass Apple has made famous for storefronts:
"The defendant was negligent...in allowing a clear, see-through glass wall and/or door to exist without proper warning,"
reads the suit.
Paswall is now suing for $1 million in damages, and hopes Apple will put better warnings in place.
Written by: Andre Yoskowitz @ 26 Mar 2012 19:20