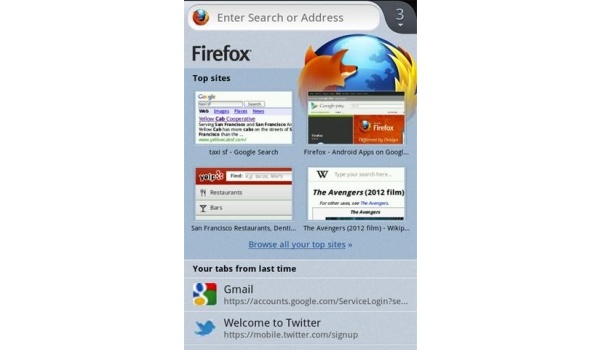 Firefox for Android 14 beta adds support for flash, new UI and more.
The latest release for the Android OS features a redesigned user interface, and significant performance improvements over the previous release. A new Start page has also been added.
Mozilla has also optimized the browser for better performance on Android 2.2+. Other minor changes have been made also, such as a change that will make all Google searches through HTTPS by default from now on.
The biggest change of course is the support for
Flash
, which has taken some time to show up.
These improvements are available for smartphone users only for now, with tablet users expected to be able to test them out soon.
Firefox for Android requires Android 2.1 and above, an ARMv7 processor, 512MB of RAM and 17 MB internal or SD card storage.
You can get
Firefox for Android 14 beta from Google Play
.
Written by: James Delahunty @ 15 May 2012 21:58