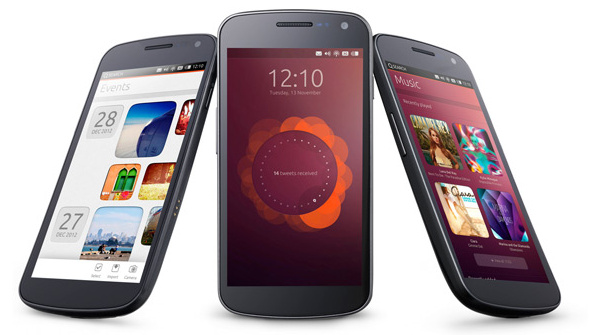 As expected, Canonical has unveiled some more details about their upcoming Ubuntu mobile OS, even showing off some features running on a
Galaxy Nexus
handset.
The OS is built on the existing
Android
kernel and its drivers but will be able to use the "full power of the phone" by not using a Java Virtual Machine.
Canonical says the OS supports
ARM
and x86 architectures, so phone makers should have little issue adopting it.
The OS maker says Ubuntu will differentiate itself firstly with thumb gestures. Swiping in from the edges of the screen will let users switch apps or use universal search. A quick swipe from the left will bring up a small dock of your most used/favorite apps, while a full swipe from left to right opens a dock showing all your open apps. There will be more gestures added, of course.
The home page interface
looks to be very different from existing mobile OSs
, as well, focusing on our favorites and recently used/added content including music, contacts and apps.
Additionally, the phone will have universal search and its own Siri-esque voice assistant.
Finally, Ubuntu phones will all be dockable with a monitor, keyboard and mouse.
Ubuntu phones will be available by April 2014, and for now the Galaxy Nexus is the only officially supported device.
More information here:
Ubuntu Phones
And a hands-on:
Written by: Andre Yoskowitz @ 2 Jan 2013 14:53