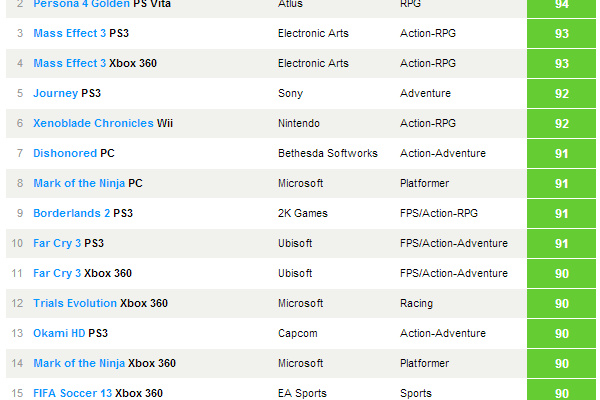 Review aggregator site Metacritic says 2012 was a bad year for games, with the lowest number of high rated games since they started in 2009.
Only 18 total games reached a score of 90 or higher during the year, down from 23 in 2011.
14 of the games were console hits, while the other four were available for PCs and handheld.
Says MetaCritic
:
"Not even the late arrival of a great new installment in Ubisoft's Far Cry series could make up for the fact that the past 12 months paled in comparison to recent years, at least at the high end of the scale."
Game of the year was awarded to TellTale Games' The Walking Dead with a Metascore of 95. 'Persona 4 Golden' for the
PSV
came in at a close second, with a score of 94.
On the console side,
Mass Effect 3
(for PS3/Xbox) came in at 93 followed by 'Journey' for PS3 at 92.
PS3 gamers had a slightly better year as average Metascores were 70.3 on 204 games.
Xbox 360
games scored 69.5 on 243 games and Wii/Wii U games clocked in at 68.3 with 53 games.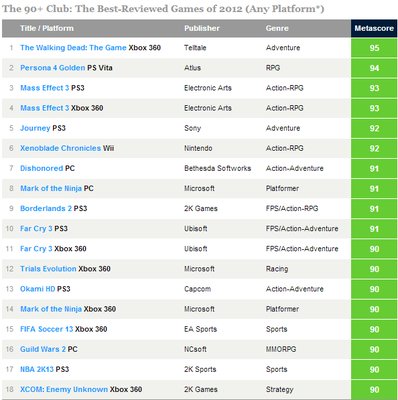 Written by: Andre Yoskowitz @ 2 Jan 2013 11:24