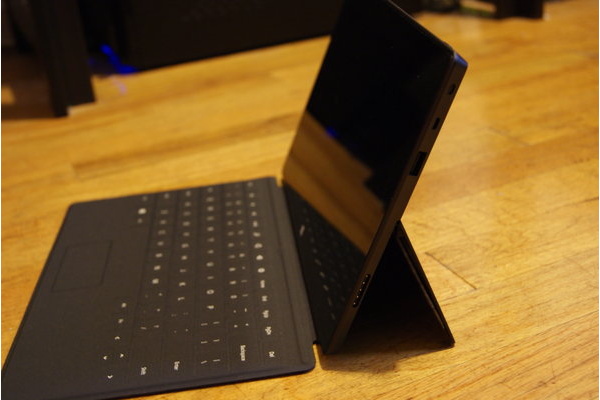 According to IHS iSuppli,
Microsoft
Surface sales were well below the 1 million mark.
Additionally, the tablet saw a large amount of returns.
Shipments for the Surface RT, which runs on a neutered version of Windows, were about 1.25 million for the quarter, but actual sales to consumers were much lower, "maybe on the order of 55 to 60 percent of that figure,"
added
Rhoda Alexander, an analyst at iSuppli.
While the sales percentage is roughly in-line with other devices, especially new
Android
tablets, Microsoft can not be happy with the poor "sales out" percentage. Market leader
Apple
has a 97 percent "sales out" figure for its iPad and iPad Mini.
Apple sold 22.9 million iPads in the last quarter, easily pacing the tablet market.
The biggest problem, however, was the high return rate, says iSuppli.
"The return rate was very high,"
Alexander said.
"If you put the high return rate together with low sell-through [sales out] rate, that's indicative of a problem."
When asked to put a reason behind the high returns, Alexander said,
"It seems to be linked in a lot of cases to a steep learning curve of the [Windows 8] OS -- which is not necessarily intuitive."
Microsoft hopes to move ahead in the tablet market with its Windows 8 Pro-based Surface Pro tablet, which has full access to all legacy Windows apps, and has larger internal storage and a higher-
resolution
display.
Written by: Andre Yoskowitz @ 31 Jan 2013 22:27