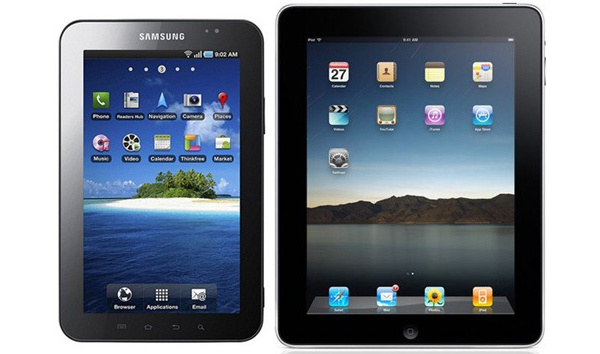 Tablet sales way up in fourth quarter.
In the last three months of 2012, things were looking good for the global market for tablet PCs. Global shipments of tablet PCs leaped 75 percent during the period, hitting a record 52 million devices. The more interesting detail though is who is gobbling up the spoils?
Samsung
will be pleased having shipped 7.9 million units of its Galaxy-branded tablets, up from 2.2 million during the same period of 2011.
IDC
estimates Samsung's market share during the quarter at 15.1 percent, up from 7.3 percent in 2011.
Apple
still led the way in the fourth quarter with 22.9 million iPads shipped, up from 15.5 million in Q4 2011. Despite the increase in sales, Apple's market share in the quarter fell to 43.6 percent, down from 51.7 percent in Q4 2011.
IDC slots
Amazon
in third place with 6 million shipments during the quarter, up from 4.7 million over the same period of 2011 and representing a market share of 11.5 percent (down from 15.9 percent).
ASUS
shipped 3.1 million units during the quarter, up from 600k in 2011, with an estimated market share of 2 percent.
Overall, tablet PC shipments were estimated at 52.5 million units in the last three months of 2012, compared to 29.9 million units in the same period of 2011.
More Info:
IDC
Written by: James Delahunty @ 1 Feb 2013 23:58