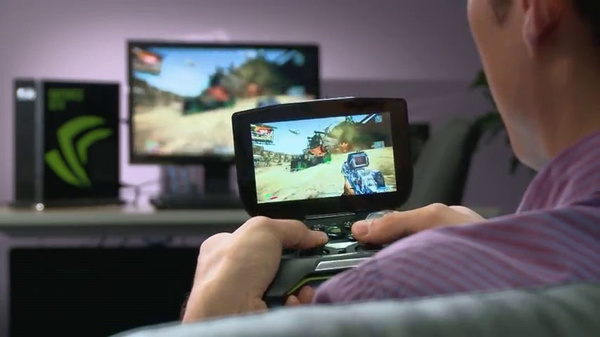 Project SHIELD streams Borderlands 2 from PC.
As part of a
"PC Mondays"
series,
Nvidia
has uploaded a video showing its Project SHIELD device playing Borderland 2, with graphics settings
"cranked all the way up with full 60fps performance."
Of course, the device itself isn't doing all the
Borderlands 2
crunching, it is streaming the game from a
GeForce GTX 680
-enabled PC that's right across the room.
The video lets you take a peek at the interface of Project SHIELD and get a look at the latency (or apparent lack thereof) while it is streaming Borderlands 2.
Project SHIELD was one of the more unexpected revelations from CES.
Written by: James Delahunty @ 6 Feb 2013 10:25