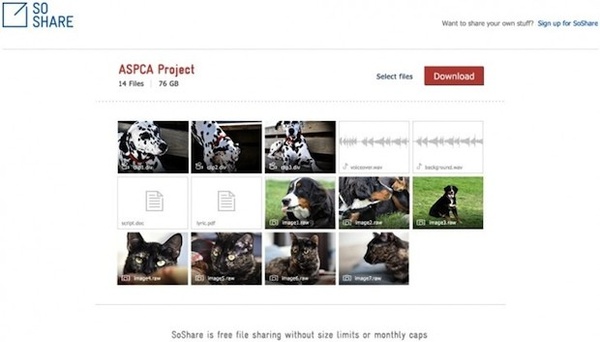 BitTorrent
Inc. has released their new file sharing service SoShare in beta.
What makes SoShare different from rivals is the fact that users can send extremely large files for free, without having to use multiple links or multiple data transfers.
Using the
BitTorrent
browser plug-in, users can send files up to 1TB large in a single data transfer.
Making the transfer even easier, is the fact that recipients will not even need a registered account to accept files.
All files remain active for 30 days, or less time if you choose so.
Get the beta here:
SoShare Beta
Written by: Andre Yoskowitz @ 17 Feb 2013 20:37