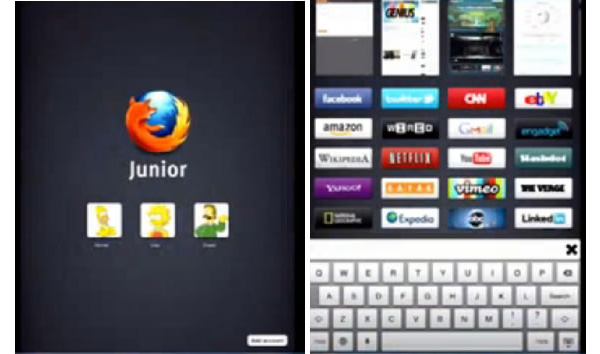 Browser maker
Opera
Software has filed suit against Trond Werner Hansen, a former employee and consultant, claiming he took trade secrets to rival
Mozilla
.
Opera wants $3.4 million in damages (20 million Norwegian Krone).
Hansen worked for the company as an employee from 1999 to 2006 and in 2009 and 2010 as a consultant. During his time, he is credited with creating tabbed browsing, speed dial, mouse gestures and integrated search.
The former employee worked for Mozilla, the team behind Firefox, last year, developing a browser prototype for the iPad. The prototype browser supposedly has a lot of innovations that Opera is either currently working on, or previously worked on.
Hansen was quick to respond with a full blog post (via
TNW
):
After leaving, and for the next couple of years, I considered developing a new browser that I'll call GB here. [...] GB existed as a concept and ideas, but was never developed, since I chose to focus on other projects. I did in fact meet up with Mozilla, Google and Flock (a first attempt at a social browser) in 2007 to talk about the future of the browser, and it was very tempting to have a go at it, but in the end I chose a different path that year. Needless to say, pursuing to develop the browser would have been a lot of work.

In the summer of 2008, Opera's founder and CEO at the time, Jon von Tetzchner reaches out and asks if I want to contribute more to Opera. I tell him about GB and propose that we could develop GB as a rebooted and simplified Opera browser. He is very interested, but when we start to talk business, and I tell him that I want no salary and no shares, but 1% of the search revenue as compensation, he says that's not possible. So there is no deal. In fact, there is never any kind of deal or transfer of ownership of GB concepts to Opera.

In the beginning of 2009, we come to an agreement of me just helping out as a consultant instead, and during 2009 and 2010 some of my design proposals will naturally be based on some of my older GB concepts, since that's the direction I wanted to take the browser.



The consultancy ends late 2010 when Opera decides not to renew the contract. At that time, very little development progress has actually been made, and I inform the new CEO at the time, Lars Boilesen, that I will most likely pursue to contribute to an open source project like the Mozilla Firefox browser instead, since I think many of my original GB ideas and the direction I wanted to take the browser still has value, and I would like to see the ideas put into code. In a meeting with Lars, he says he understands that, and my intentions are also made clear in an email to him, but he never replies to that email.

Later, I enter a consultancy agreement with Mozilla, and in June 2012, a video is made public which shows me presenting a touch based browser prototype called Junior. This prototype has nothing to do with the lawsuit now filed by Opera. However, in that same video, a Mozilla employee presents among others a feature named Search Tabs, and Opera claims that it proves that I must have told Mozilla trade secrets causing them damages of 20 million NOK. ($3.4 million). I strongly disagree with their position and I believe I have been wrongly accused, and that I can prove my case.
Written by: Andre Yoskowitz @ 30 Apr 2013 1:10