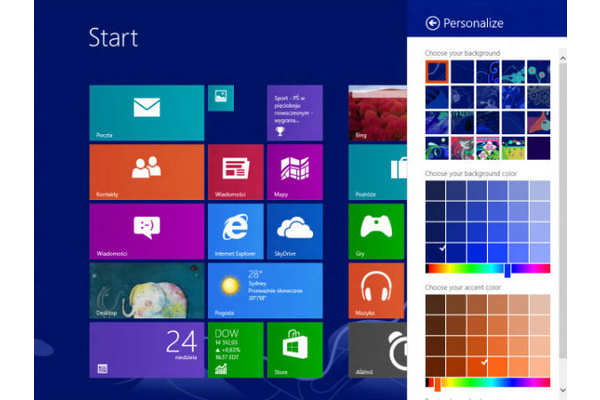 Microsoft will release a preview version of its anticipated Windows 8 update at Build, the company has confirmed.
The Redmond giant is preparing a major update to the latest iteration of its consumer operating system, codenamed
Windows Blue
, following continued criticism of Windows 8's user interface changes since Windows 7.
Windows 8 aimed to both continue offering a Desktop environment for PC users, whilst also looking to get in on growing tablet PC sales. However, merging the two different environments has led to user confusion and an avalanche of criticism aimed at Microsoft.
For example, it is speculated that the Windows Blue update will
restore the Start Menu
in the Desktop environment, after it became clear that some long-time Windows users who upgraded were having trouble even figuring out how to shut down their PCs.
The update also is expected to allow users to boot directly into the Destkop mode, avoiding the Start Screen (Metro) where they have to select a tile to get to the Destkop.
Microsoft revealed that Windows 8 has sold over 100 million licenses since launch in October 2012, but a look at the figures show that sales for the first four months of 2013 were around 40 million, indicating Windows 8 is not following the accelerating growth in sales seen by Windows 7, which sold 240 million licenses in its first 12 months on the market.
Written by: James Delahunty @ 9 May 2013 11:56