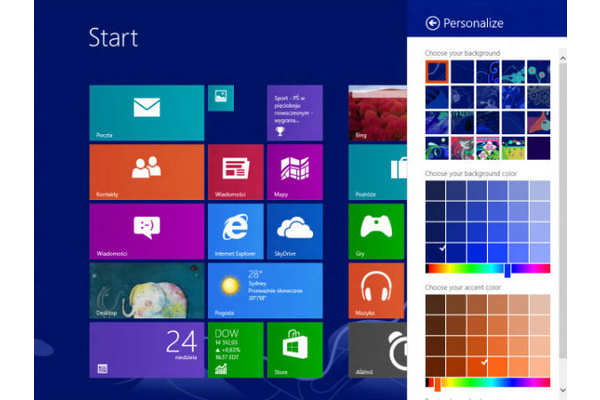 Microsoft's upcoming major update for the Windows 8 operating system has officially been dubbed 'Windows 8.1', and will be available for free later this year.
The package of updates will address concerns some Windows 8 users have had with the latest home Desktop OS from Microsoft. Some rumored changes included restoring the Start Menu which was dropped in Windows 8 Desktop Mode, and the ability to boot directly to the Desktop interface rather than the tiled Start Screen.
Speaking at the JP Morgan Technology, Media & Telecom Conference in Boston,
Tami Reller
- Chief Marketing Officer and Chief Financial Officer, Windows - said that Windows 8 users will be able to get the Windows 8.1 update later this year as a free download from the Windows Store.
A public preview of the update will be made available on June 26 for those interested, timed with the Build developer conference in San Francisco.
Written by: James Delahunty @ 14 May 2013 15:28