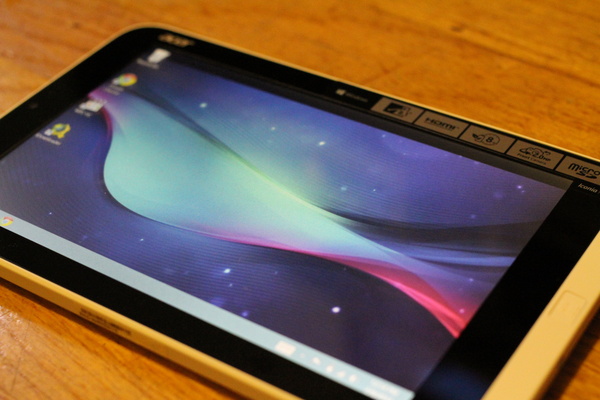 I've had about a week to review the highly-touted
Acer
Iconia W3, the first Windows 8 tablet in the new, popular 8-inch form factor.
While there is plenty to like, there is also plenty to dislike with this attempt, which is unfortunate as the tablet market really has stagnated recently, with the only real "innovations" coming in the form of aesthetics and larger (or smaller) display sizes.
The biggest pro, as can be expected, is the full version of Windows 8. Unlike its crippled brother, Windows RT, Windows 8 allows you to download and access all applications that are available for Windows on
desktops
. That means all your favorite programs for video playback (MPC,
VLC
, etc) and audio playback (
iTunes
, Winamp, etc) are available, as are your favorite
torrent
clients, download managers, anti-virus programs and your favorite desktop versions of anything that may run Adobe Flash or Silverlight (looking at you
Android
and
iOS
).
Additionally, full Windows 8 allows you full control of the operating system, including the ability to
partition
, defrag, control all settings and more features power users may require. Finally, a full Windows tablet gives you the theoretical ability to play full PC games, although I can assure you current-generation GPUs will only basic games at mediocre framerates.
Read on ahead to see our thoughts on the first Windows 8 tablet to come in the 8-inch form factor.
Specs and Design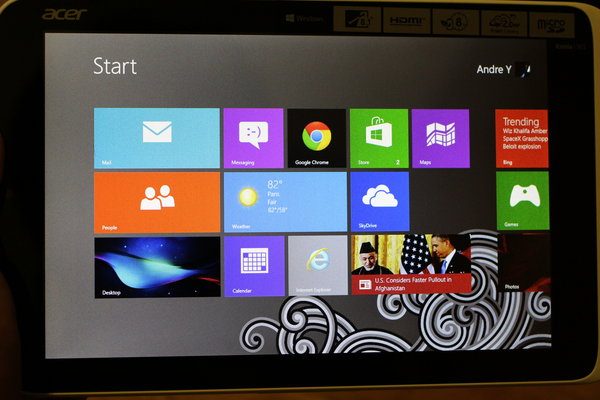 The Acer Iconia W3 is certainly no iPad when it comes to look and feel. It's not even a Kindle Fire
HD
.
Acer's tablet features a cheap plastic feel on the back cover, in
silver
, white a trim on the front and large black bezel around the 8-inch screen. The white trim on the front serves little purpose except to house the standard Windows button.
The design would not be so bad if the tablet wasn't so heavy, as well. At 1.1 pounds, the tablet is massive, and at 0.45-inches thick it is thicker than my
ultrabook
is in most places, which is pretty embarrassing. By comparison, the excellently designed iPad Mini weighs just 0.68 pounds and is 0.28-inches thick.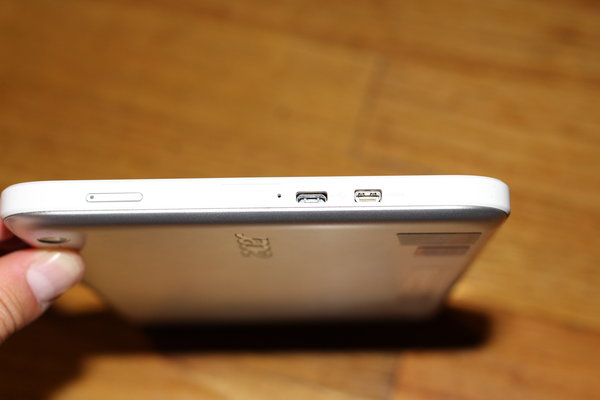 Along the sides, there are plenty of ports, which a major positive when compared to Android and
Apple
competitors. There is a
microSD
slot (to expand an extra 32GB), there is a microUSB slot and a microHDMI along with a SIM card slot. There are dual speakers, a headphone jack, and a proprietary 12-
volt
charging port, which is unfortunate given the availability of the microUSB.
Under the hood is a different story, as the tablet is relatively powerful. Running on a 1.8GHz Atom Z2760 processor and 2GB LPDDR2 800 MHz
RAM
, the W3 also has an integrated
Intel
Graphics Media Accelerator with 64MB system memory, as well. Other standard specs are Bluetooth 4.0, WiFi 802.11a/b/g/n, E-Compass, Gyroscope,
Ambient
light sensor and a G-Sensor.
The tablet also has dual 2MP cameras, making the front-side camera a great addition, but the rear camera a complete waste. The model I tried had 32GB internal storage, however right out of the box, there was just
9GB available
, which was disgusting.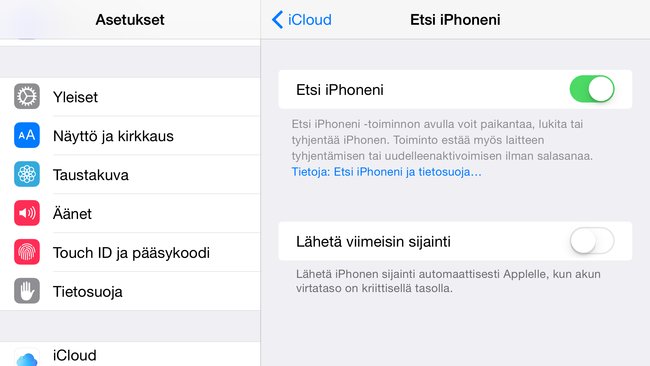 At the smaller form factor, the tablet is perfect (in my opinion) for one-handed and two-handed use, and I gave similar praise to the iPad Mini. This tablet, however, as stated is heavy for extended one-handed use.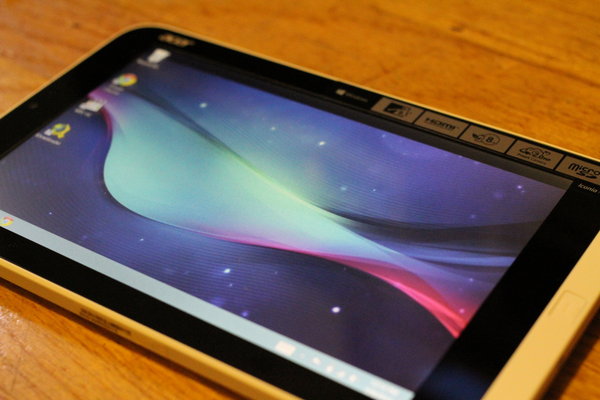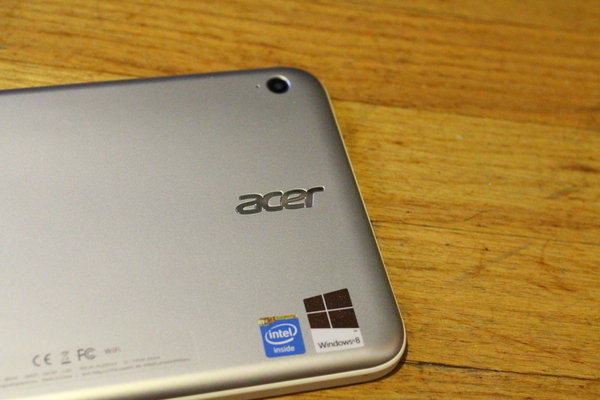 Display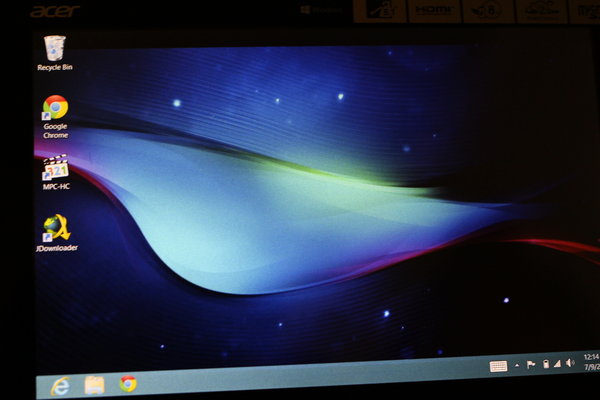 Unfortunately, Acer did not outperform with the display, either.
The W3 has an HD 300-nit brightness 1280 x 800
resolution
LCD with multi-touch. The colors on the display are not great, in fact they are not even good. Most are very washed out, and blacks seem dark gray/brown while normally bright colors like green and yellow stay muted.
My biggest issue with the display was not even the colors, but the fact that the screen looks like it was sprayed with something that makes it appear smudged at all times. I don't know what it is but having a tablet that seems grainy and smudged at all times is not a good thing.
Brightness was good, as was touch response in my trials. Gestures worked as they should, although many will take some getting used to. While the touch screen was very responsive, I did have ongoing issues with what may have been glitches within the OS itself. There were more than a few times where there was a place to input text, but the keyboard did not automatically show up as you would expect it to. Instead, I had to hit the keyboard app in the taskbar to bring it up. There is zero reason that should be happening. Additionally, sometimes hitting the X to close out Chrome or other desktop apps was sometimes met with the need to hit it multiple times to confirm. Also, never should happen.
Viewing angles were poor, but expected as this tablet is meant to be for a single viewer.
Performance and Battery Life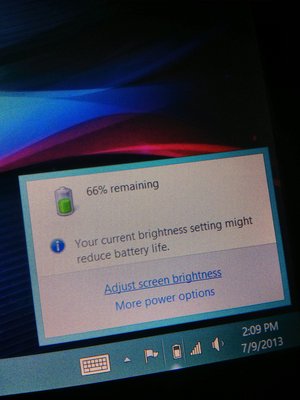 Battery life was very good, plain and simple. Acer touts 8 hours, but I was able to actually get more with light to medium use and brightness all the way down (which I prefer). While running videos and keeping other applications open, I was still able to get 6.5 hours or more, which was a pleasant surprise.
On the performance side, the W3 was capable but certainly not spectacular. There was never any terrible lag, but it was noticeable in many areas. Flipping between desktop and the "Metro UI" was almost flawless, however. Apps were slightly slower to open as compared to a desktop with a more powerful processor, but it was still decent. Multitasking was decent, as well. Leaving multiple applications open, running a virus scan and browsing the web still left relatively smooth performance. Auto-rotate was very slow, always.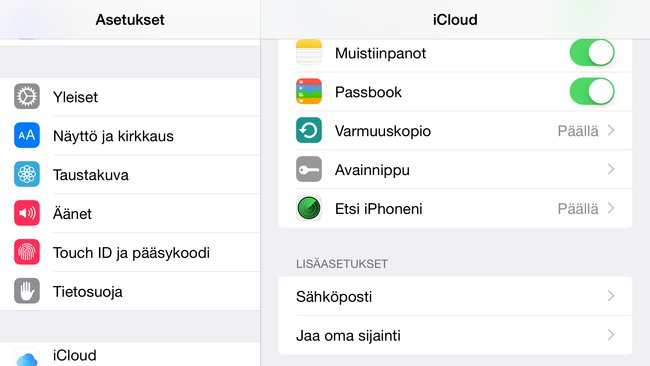 The biggest performance issue came from the Intel processor under the hood. Despite its nice clock speed and Intel's longtime integration with
Microsoft
operating systems, the Atom line has always been an underperformer. Haswell is likely the key to the future, but the W3 unfortunately is not part of that future.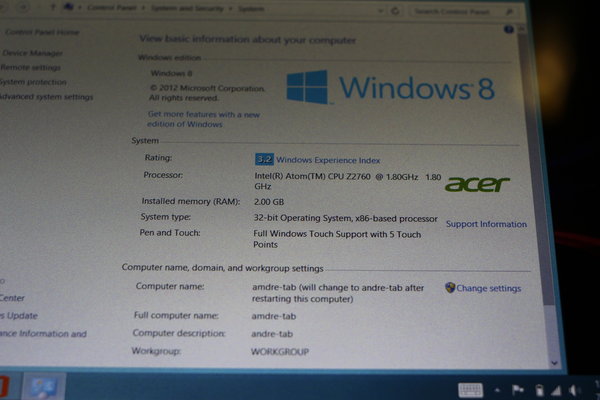 Software and Ecosystem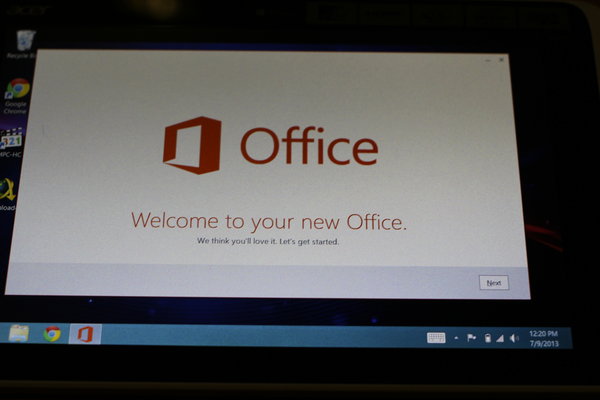 While the W3 underperformed almost everywhere else, for software and ecosystem it gets full marks from me thanks to Windows 8.
On the Metro side, the Windows Store is still lacking many popular apps (most of which will never be ported over), but on the desktop end, having all applications at your disposal is a huge plus that gives a tremendous advantage over Android and iOS.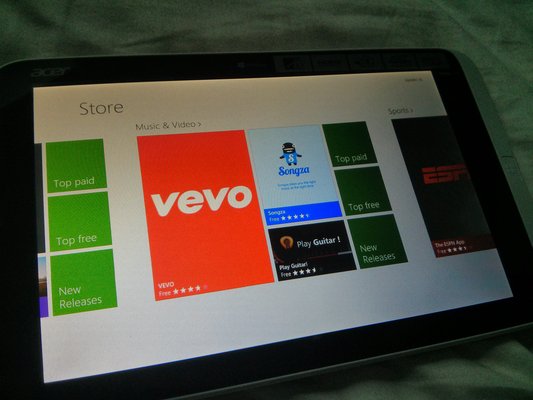 Live tiles
are a plus, as compared to widgets on Android, and the gestures and search on Windows 8 are not as hard to learn as discussed in the media.
Instead of a portable entertainment device, Windows 8 allows you take a full PC around with you. On home networks, sharing files between Windows devices was simple, as was
streaming
from home networks through multiple services.
Acer included a full version of Microsoft Office, as well, which is without a doubt a step above offerings on Android and iOS, although both are getting increasingly better with their word processing and slideshow apps.
Conclusion
The Acer Iconia W3 was the first to the market with an 8-inch Windows 8 tablet, and it certainly will not be the last. For all of Microsoft's bluster about the tablet, it does not stack up to the competition, especially at the price tag of $379. Aesthetics leave much to be desired, as does performance and the display.
The numbers below will looked skewed thanks to Windows 8 and its excellent ecosystem, but this is a tablet to pass on. An 8-inch Windows 8 device may be perfect for tablets, but Acer did not do it justice.
Specs 7/10
Design 3/10
Display 3/10
Battery Life 7.5/10
Performance 5/10
Software 8/10
Ecosystem 10/10



Total: 6.2/10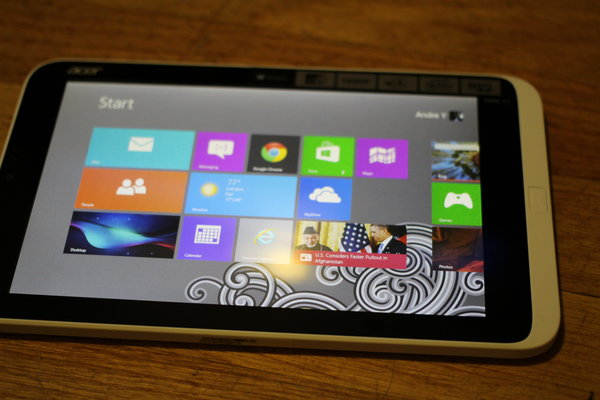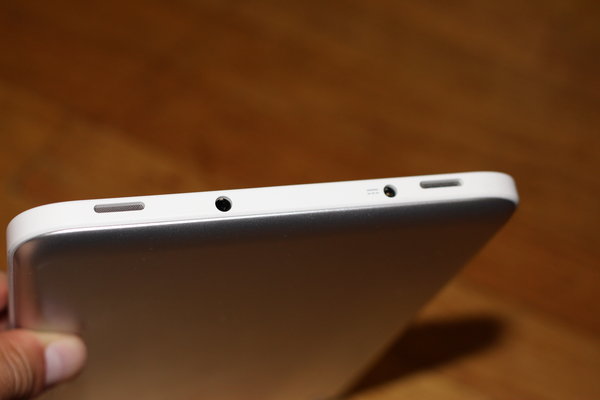 Written by: Andre Yoskowitz @ 9 Jul 2013 15:23