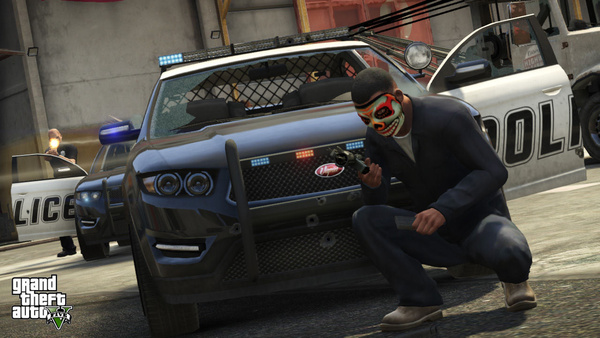 Grand Theft Auto V is likely to be released for the PS4 and Xbox One consoles sometime next year, according to Colin Sebastian of Robert W. Baird & Co.
Sebastian predicted that Grand Theft Auto V would
reach $1 billion in sales in its first month
on the market, only to then watch it
reach $800 million in sales in a single day
, prompting him to call it the
"largest entertainment property launch in history."
In a note to investors, he said the game will be launched on the next generation platforms - PlayStation 4 and Xbox One -
sometime in 2014
, saying it would help to extend the value of the franchise.
The next generation systems go on sale during November in the U.S. and Europe, with Sony aiming to sell five million before the end of its fiscal year, March 31.
While we ponder on when the new GTA will hit the next generation consoles, a petition
seeking the blockbuster's release on PC
has reached almost 480,000 signatures.
Written by: James Delahunty @ 19 Sep 2013 22:38