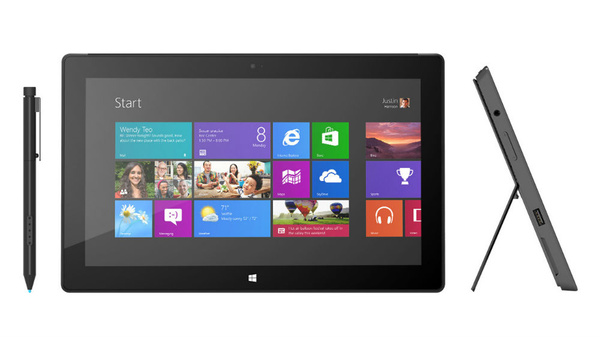 Best Buy is running a trade-in scheme on Microsoft's first-generation Surface tablets, guaranteeing at least a $200 gift card for your tablet.
Still, even if you do get a $350 card for a high quality Surface Pro, that's still quite a cut down. To qualify, the device must not have a damaged screen, or have any liquid damage of any kind.
Best Buy will run the Surface promo throughout the month,
until October 21
, just a day shy of the release of Microsoft's upgraded
Surface 2
and
Surface Pro 2
.
The Surface Pro 2 upgrades to an Intel Core i5-4200U 1.6Ghz, with Microsoft saying it is 20 percent faster, has 50 percent better graphics performance and operates quieter than the first generation Pro. Up to 512GB of internal storage is available, and with either 4GB or 8GB or RAM. It runs Windows 8.1.
Written by: James Delahunty @ 10 Oct 2013 21:43