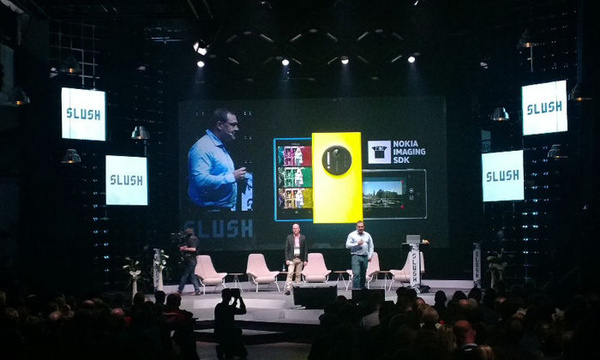 Nokia has announced the latest version of its Imagine SDK (v1.0) for Windows Phone developers, providing the tools to create much more powerful imaging apps.
The iconic Finnish firm promised the SDK provides a boatload of new features and functionality to developers of Windows Phone apps for its Lumia-branded smartphones. A recent report from IDC found that Nokia accounts for a staggering 93.2 percent of all Windows Phone shipments.
App developers will want take every advantage possible of the hardware at their disposal, and the new Nokia Imaging SDK will make it possible to develop much more sophisticated, feature-rich, yet efficient, imaging apps.
It includes over 50 built-in features such as Sepia, Black & White, Mirror, Tones. The Chromakey feature enables
"green screen"
magic within apps, allowing the developer to provide a background to render objects in, and developers can now also create their own custom filters and add previously unseen effects.
The SDK is made to handle memory management more efficiently than the beta versions of the SDK too. It uses the Random Access JPEG (RAJPEG) format, enabling the selective compression and decompression of images, taking a load off the memory and CPU resource requirements.
"Based on the core technology that we have in our own imaging apps, such as Nokia Camera and Creative Studio, the Nokia Imaging SDK gives developers access to filters, effects and on-screen rendering options that are unlike any other library on Windows Phone,"
says
Samuli Hänninen
, vice president of software program management for Nokia's Smart Devices business.
Download the Nokia Imaging SDK for free from:
Nokia Developer
Written by: James Delahunty @ 13 Nov 2013 7:14