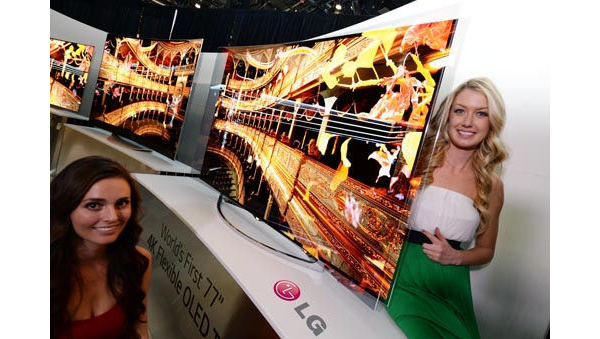 LG is showing off its new flexible 77-inch OLED TV at the Consumer Electronics Show.
OLED panels, curved form factor and 4K (UHD) resolution are what seem to be the buzz in the past year as the hype of 3D viewing at home wanes. LG has packed all three into its beautiful 77-inch TV at CES.
You can manually adjust the curvature of the display using the remote control to suit your preferences, which is why LG is describing it as the first
"bendable"
UHD OLED TV.
"LG's Flexible OLED TV is a product that has to be seen to be believed because it defies description,"
said H. H. (Hyun-hwoi) Ha President and CEO of LG's Home Entertainment Company.
"What curved is to flat, flexible is to curved. LG continues to lead the evolution of televisions into the next generation."
LG will bring the final product to the U.S. market either in the second half of 2014, or early next year.
Written by: James Delahunty @ 7 Jan 2014 6:11