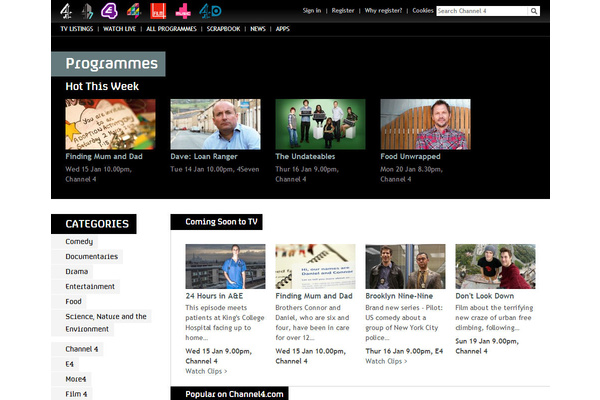 UK broadcaster Channel 4 has decided to pull its full length programming from YouTube, directing users to its own 4oD catch-up services instead.
Back in 2009, Channel 4 and YouTube announced a partnership that would put the content from its 4oD catch up service on YouTube, hailing it as the first time that a broadcaster had made a comprehensive catch-up schedule available through the service.
Fast forward to 2014 and Channel 4 has
had a change of heart
.
"As a not-for-profit broadcaster funded by advertising, we put our money back into the programmes themselves,"
a statement reads when users try to watch full-length programming on YouTube.
"To make the best of this investment, we've decided to focus on bringing online viewers of our full-length shows to our own 4oD apps - such as those on iOS, Android and channel4.com. These apps also allow us to encourage more viewing by recommending programmes we think people will appreciate and to provide viewers with additional services."
Channel 4 will still upload trailers, clips, interviews and other short-length content to YouTube.
Written by: James Delahunty @ 13 Jan 2014 19:04