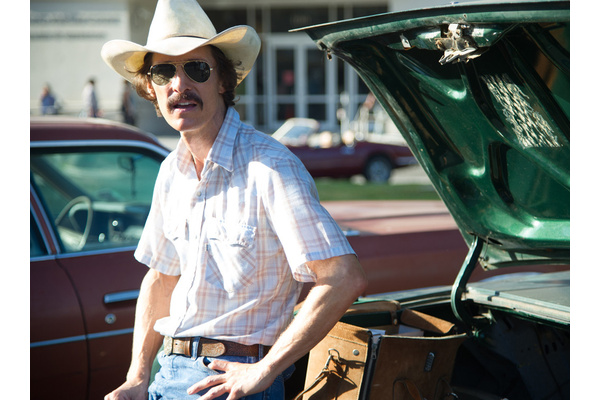 In January, a
DVD Screener
copy
of the critically acclaimed 'Dallas Buyers Club' hit the Web, and it was promptly downloaded millions of times.
Voltage
Pictures has quickly filed a lawsuit looking to receive damages from individuals who downloaded the film, putting a select few on notice. Voltage previously made the news after suing over twenty thousand downloaders of Academy Award winning 'The Hurt Locker.'
In their lawsuit, filed in Texas, Voltage says (
via TorrentFreak
), the
"Plaintiff brings this action to stop Defendants from copying and distributing to others over the Internet unauthorized copies of Plaintiff's copyrighted movie.

"Each time a Defendant unlawfully distributes a free copy of Plaintiff's copyrighted movie to others over the Internet, each person who copies the movie then distributes the unlawful copy to others without any significant degradation in sound and picture quality. Thus, a Defendant's distribution of even one unlawful copy of a motion picture can result in the nearly instantaneous worldwide distribution of that single copy to a limitless number of people."
As with previous lawsuits, Voltage does not who the individuals are, instead identifying IP addresses. Voltage then goes through the ISPs, looking to identify the downloaders. Voltage has threatened to take any unmasked downloader to trial by jury.
Strangely in this case, Voltage has not thrown a blanket on thousands of downloaders, instead targeting just 31 individuals. The aim is cash settlements, which would likely range in the thousands of dollars.
The moral of the story remains: If you are going to pirate, stay away from Voltage Pictures' films.
Written by: Andre Yoskowitz @ 8 Feb 2014 20:15