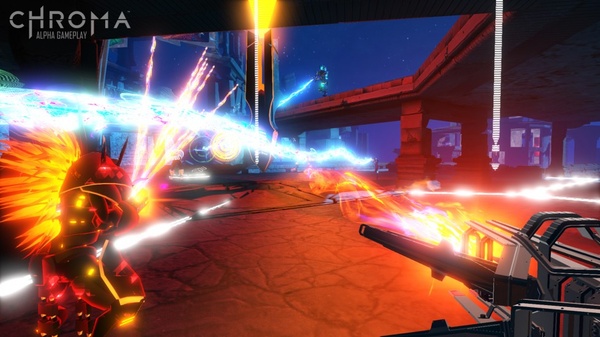 Harmonix, the creators of the once-popular 'Rock Band' series have unveiled an interesting new concept for their latest game, 'Chroma.'
The multi-player first person shooter is a sci-fi game that allows gamers to fight opponents as usual but with one huge difference: the game is based on its soundtrack.
Weapons shoot musical tones, and all combat and movement are based on the music of the soundtrack. Levels change as the music does, and you can choose weapons based on sounds.
"It's a very different headspace than most shooters,"
said Harmonix CEO Alex Rigopulos in an interview,
"and on some level much more about creation than destruction."
The game is currently in alpha but will be released as a free-to-play model on Steam later this year. You can demo the alpha
here
.
(Picture via
Ars
)
Written by: Andre Yoskowitz @ 17 Feb 2014 22:25