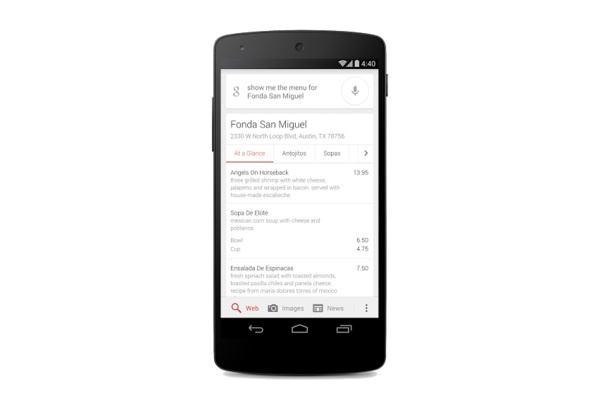 Google has updated their search results with full restaurant menus, a cool feature when it works.
You can search for menus using multiple
types
of searches including "[name of restaurant], city, menu" or "show me the menu for [name of restaurant]."
The menu will then show up in its entirety (if that menu was available online in the first place) and be broken down into sections like appetizers, entrees, etc.
While the feature is very cool, it does not always work, and in my testing, the results popped up just under 30 percent of the time. This will almost certainly improve in the coming weeks and months, as with most services Google releases.
Google's menus appear to be powered by AllMenus.com.
Written by: Andre Yoskowitz @ 2 Mar 2014 12:02