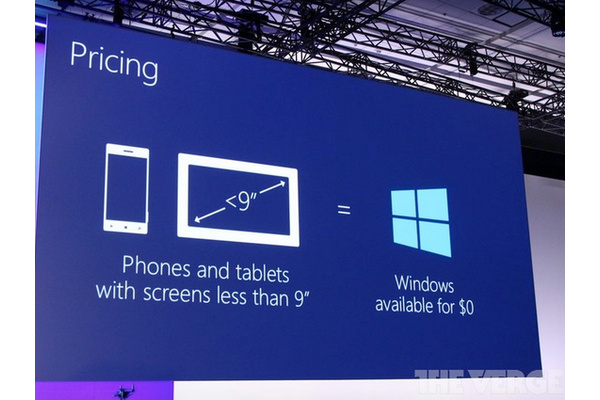 Microsoft
has made a huge announcement today, making Windows free for all devices with screens smaller than 9 inches.
The move will include all Windows Phone smartphones and most tablets, and should boost market share for the operating system. The move is good for Windows 8.1 and Windows Phone 8.1, which will hit mobile devices in the coming months.
There had been reports that Microsoft was experimenting with a free version of "Windows 8.1 with Bing," which would have made the OS free but pre-loaded it with Microsoft apps and services.
Microsoft is calling the new version its "Windows for Internet of Things," and it even includes a free year of Office 365.
The company had previously charged $50 per Windows 8.1 license before slashing it earlier this year for some OEMs making tablets.
Source:
Original Report from Build: The Verge
Written by: Andre Yoskowitz @ 2 Apr 2014 22:03