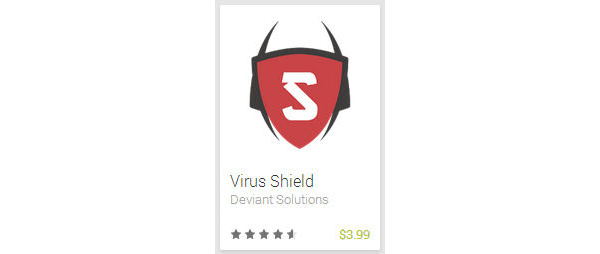 Google has given a refund to Android users after a paid Anti-Virus app in the Google Play store was shown to do nothing.
Virus Shield claimed to offer one-click virus protection for Android users, promising to prevent the installation of malicious or risky apps on a device. It climbed up the downloads chart with over 10,000 downloads.
However, when Android Police decompiled the app and had a look at what it does, it turned out to be completely useless. For $3.99, the app only switched to a new icon when it was activated, and did nothing else.
"We're reaching out to you because you recently purchased the 'Virus Shield' app on Google Play,"
Google wrote to buyers of the dud app, via e-mail.
"This app made the false claim that it provided one-click virus protection; in reality, it did not. Google Play's policies strictly prohibit false claims like these, and in light of this, we're refunding you for your 'Virus Shield' purchase. You should see funds returned to your account within the next 14 days."
In addition, Google will give affected customers $5 credit to be used in the Google Play store.
Sources and Recommended Reading:
Google refunding buyers of fake anti-virus app: www.bbc.com/news/
Virus shield is 'a total scam': www.androidpolice.com
Written by: James Delahunty @ 25 Apr 2014 8:34