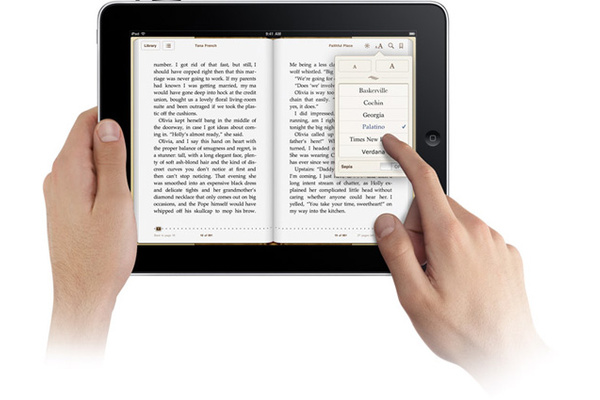 According to a new Pricewaterhouse Coopers (PwC) report, ebook sales will finally beat out print copies by 2018, at least in the UK.
The current ebook market, which also includes professional manuals and text books, has a value of £380 million, and that will increase significantly to £1 billion by 2018. During the same time frame, printed book sales are expected to fall by over 30 percent.
By 2018, about 50 percent of the UK population will be an owner of an e-reading device, including iPads and tablets alongside dedicated readers like the Kindle. Says Phil Stokes, an entertainment and media partner at PwC: "
This growth is being driven by the internet and by consumers' love of new technology, particularly mobile technology."
Amazon has the lion's share of the UK market, at 79 percent.
Mr Stokes added,
"The entertainment and media industry is at the forefront of the digital revolution, because so many of its products and services can already be delivered in digital form. It may not be long before digital revenues from print, film, publishing and music overtake physical revenues in some markets."
Source:
BBC
Written by: Andre Yoskowitz @ 4 Jun 2014 17:11