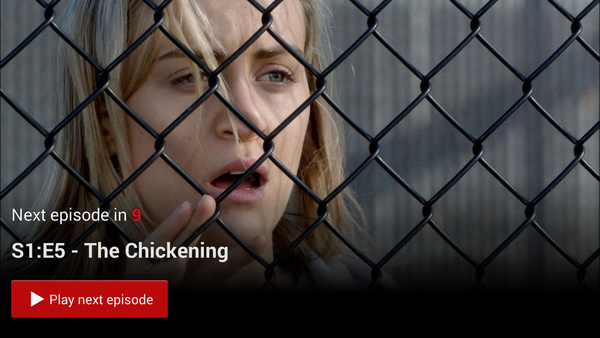 Netflix has brought its 'Post Play' functionality to Android phones and tablets after it was well received on other platforms.
On the Neflix website, the PS3 and several other devices, Netflix will automatically choose what you may want to watch news and pre-buffer it. In the case of TV shows, it lines up the next episode in the season you are currently viewing. In the case of movies, it will provide three recommendations to try next.
Post Play is now available for Android and tablets. However, with Android phones it will only work for TV shows; you need a tablet for it to work for movies.
To take advantage of Post Play with Android devices, you need an Android phone or tablet running Android 4.0 or newer.
Netflix also promised that it will bring Post Play functionality to Chromecast users soon.
Download the new Netflix Android app from
Google Play
.
Written by: James Delahunty @ 7 Jun 2014 13:27