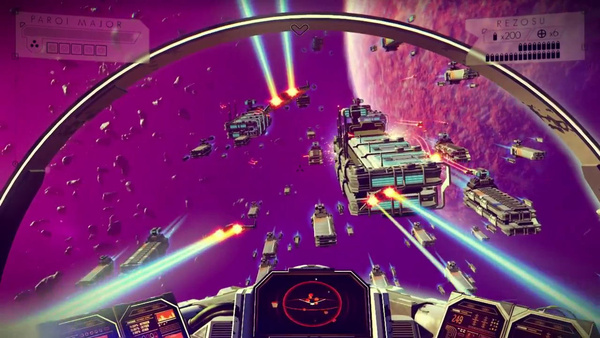 One title that received a lot of attention at E3 so far is No Man's Sky, being developed by Hello Games.
No Man's Sky is set in a Sci-Fi Universe and will feature a procedurally generated open world, in which players can explore planets, deep oceans, discover life and so on. Environments in new undiscovered worlds will vary from mild to absolutely hostile.
Information gained about new planets, species and so forth can be shared with other players. Of course, there are also battles in space to keep you occupied.
It looks like a very ambitious project and it will be interesting where it goes.
Check out the trailer shown at E3 this year.
Written by: James Delahunty @ 10 Jun 2014 19:35