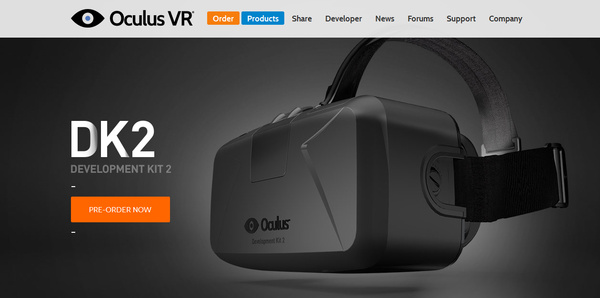 Oculus CEO Brendan Iribe has conservative expectations for the first-generation consumer model of the
Rift
headset, saying he hopes for just
"north of a million units [in sales]" over the life of the first consumer version of the Oculus Rift."
"It's not going to be a console-scale market,"
Iribe added.
"It always could be, but that's not the goal. The goal is to set expectations low, get the enthusiasts and early adopters to get into the space, get their feedback, get developers making really great content..."
There is still no set time frame for the release of the Rift, although many believe 2015 will see its launch.
After the first model is released, Iribe says he expects the second consumer version to hit two years after. That headset will be the first to see its full potential, Iribe admits, and one that should see mass-market appeal.
"That's when we'll get these incredible, holy grail [games], the killer app for VR,"
he said.
"And that's when we think the scale will really goal, and hopefully you'll get many millions of people into VR, playing great games and other stuff."
Currently, the Rift is in prototype, after 50,000 developers purchased early kits via Kickstarter. Facebook then acquired the VR company for $2 billion.
Source:
Ars
Written by: Andre Yoskowitz @ 13 Jun 2014 11:26