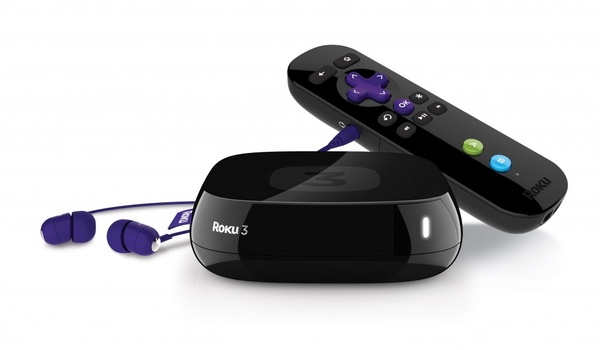 Roku is now the undisputed king of
streaming
media set-top boxes.
From its humble beginnings just five years ago, Roku has seen its sales and market share grow significantly and the set-tops now account for about 46 percent of all
set-top box
sales in the U.S.
Additionally, Rokus have the greatest usage of set-top owners, even defeating the
Apple
TV.
The data comes via research firm Parks Associates, who says that the gap for sales and usage is still widening between Apple TV and Roku. 44 percent of U.S. households with streaming media players use Roku the most, compared to 26 percent for the Apple TV. That gap was only 13 percent last year.
Parks concluded that Roku's long-time close association with Netflix and its 1700 channel apps (far and away the most of any box) and its three-tier pricing model has led to better sales and usage. Perhaps most importantly, is the fact that Apple still treats the Apple TV like a hobby product, without regular updates. This could be changing, however, as Apple confirmed $1 billion in content sales (including the hardware's $99 price tag) in the last year.
The research firm's report also did not include the Google Chromecast, which has been a huge seller for the last six months, and it only includes very early sales of the Amazon Fire TV. With both of those devices included, the numbers are likely different although Roku would almost certainly still be the king.
Source:
Cnet
Written by: Andre Yoskowitz @ 12 Jul 2014 11:09