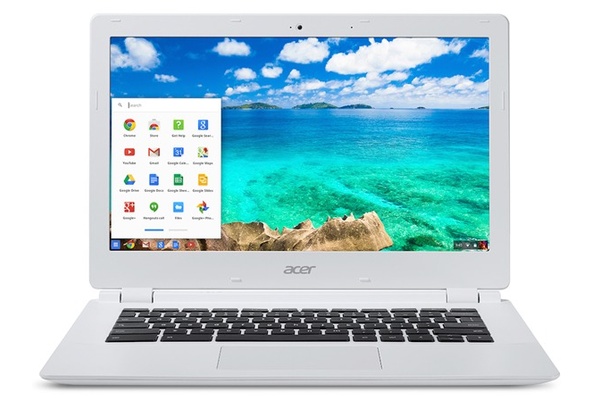 Acer has announced their latest Chrome OS notebook, the Chomebook 13, featuring some killer specs for that type of device.
The device has a 1080p display, one of just three Chromebooks to ever feature Full HD, is powered by a Nvidia Tegra K1 processor, and starts with 2GB RAM and 16GB internal storage. There is also a 4GB, 32GB model available if you are willing to shell out a little more cash.
Acer has moved to an all new design, as well, which is relatively light and thin, at 3.31 pounds at 0.71 inches thick. The notebook is fanless and there are two full sized USB 3.0 ports and a full HDMI port.
Perhaps most notably is the addition of the new quad-core K1 processor, which easily beats up on other Chromebook processors in nearly all benchmark tests. The K1 also includes a fifth "ninja" core to help throttle other cores when not in use, and supports 3D rendering and improved multitasking.
The promised battery life is 11 hours, which would be the best for a Chromebook yet.
Acer's latest is $299 for base and $379 with the increased space and RAM.
Source:
ZD
Written by: Andre Yoskowitz @ 11 Aug 2014 20:18