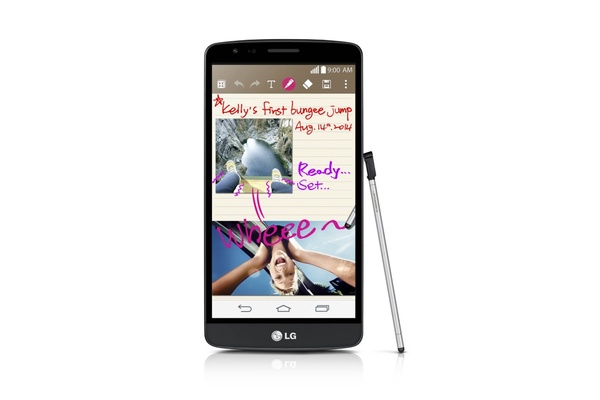 LG has officially introduced their previously leaked G3 Stylus smartphone, looking to possibly take some phablet customers away from the Galaxy Note in developing nations.
The G3 Stylus has the full 5.5-inch display of the G3 but rather than the high-end QHD resolution, it has a much cheaper and worse qHD IPS (960 x 540). From a design standpoint, the device also has the same "Floating Arc" tapered edges and "metallic skin" as its more expensive brother device. The Stylus model includes a stylus and programs and apps that make use of the digital pen, making it a comfortable device for note taking.
"With its exceptional hardware and exceptional price that can't be beat, the LG G3 Stylus is in a category all by itself,"
said Dr. Jong-seok Park, president and CEO of the LG Electronics Mobile Communications Company.
"The LG G3 Stylus is the perfect tool for consumers who don't want to be bogged down carrying a laptop, tablet and smartphone. It gets things done and lets you have fun while doing without having to compromise on quality, style or user experience."
Among the other specs are a 1.3GHz quad-core processor, 1GB RAM, 8GB internal storage (microSD expandable), 3000mAh removable battery, and 3G (no LTE support), making the device a low to mid-range specced phone.
Not expected to reach the U.S. or Western Europe, the G3 Stylus is headed to Brazil next month followed by Asia, Africa and the Middle East. No word yet on pricing.
Written by: Andre Yoskowitz @ 27 Aug 2014 13:51