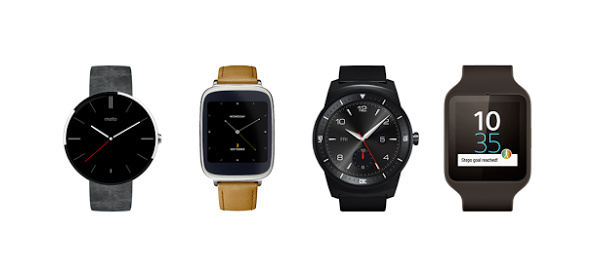 Google has confirmed that its Android Wear operating system will be getting a significant update in the coming months.
Among the new features are the addition of offline music playback and GPS support. The GPS support is great as you an track your distance and your speed right from your watch, even if you leave your phone at home. If you want to take your watch to the gym and listen to music and leave the phone at home, as well, offline music playback is great via Bluetooth headphones and most Android Wear watches have at least 2GB of internal storage.
The next update will also allow for downloadable watch faces, allowing you to customize your home screen and your most used apps.
"Our goal with Wear is to build technology that helps you connect with others and get stuff done. So often, technology can become something that gets in the way of everything else. But we want to build devices that you can use when you need and forget about when you don't--technology that's built for your sake, rather than its own sake. Coming throughout the rest of this year, we're making some updates to Wear that will help you get even more out of your watch--and the rest of your life, too,"
says Google.
Source:
Google
Written by: Andre Yoskowitz @ 7 Sep 2014 11:43