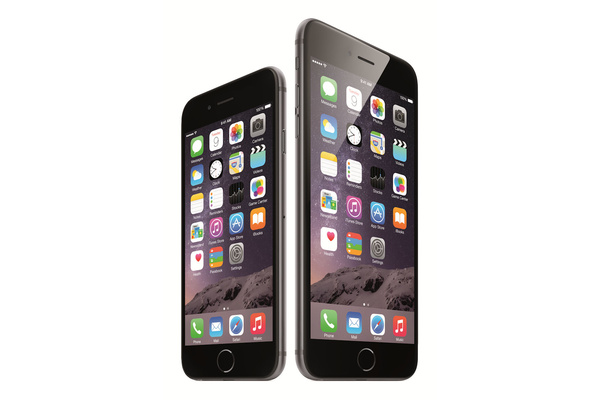 As expected, Apple has shown off two new iPhone models, claiming they are the biggest advancement in the iPhone line so far.
Information leaked about the new iPhones turned out to be largely correct. As rumored, Apple introduced two new iPhone models - the
iPhone 6
and
iPhone 6 Plus
- with 4.7-inch and 5.5-inch retina HD displays, respectively. The 4.7-inch display touts a 1334 x 750 resolution (38 percent more viewing space than an iPhone 5s) and the 5.5-inch display boasts a full hd, 1920 x 1080 resolution (88 percent more viewing area than an iPhone 5s).
Both run iOS 8 powered by Apple's second generation 64-bit
"Destkop-class"
A8 chip. Both also include the M8 motion coprocessor that gathers motion data from the accelerometer, gyroscope, compass and the new barometer, which senses air pressure to provide relative elevation.
The new iPhones also support high quality voice calls over LTE (VoLTE) and Wi-Fi calling if supported by the carrier and support 802.11ac Wi-Fi with speeds up to 433 Mbps and Bluetooth 4.0.
The iSight camera has gotten a new sensor featuring Focus Pixels for faster autofocus. High-definition video on iPhone improves with faster frame rates up to 60fps for 1080p video and 240fps for slo-mo, as well as continuous autofocus, cinematic video stabilization and time-lapse video. iPhone 6 Plus users also benefit from new image stabilization features.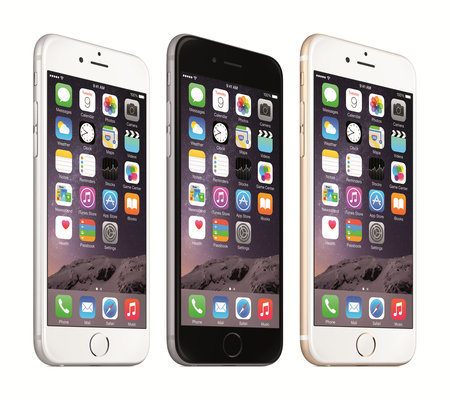 Both iPhone 6 models also support
Apple Pay
, which was introduced by Apple today. Prior to the event, Apple had been reportedly working on a feature that would extend single touch payments beyond iTunes. It allows you to pay for physical goods and services by simply holding the device near a contactless reader while keeping a finger on Touch ID. You don't need to unlock the phone, or launch an app.
Apple Pay also makes it possible to make one touch purchases within apps on the device, without requiring that you re-enter credit card details or even shipping information. Your sensitive information is stored inside the "Secure Element" chip in each phone, encrypted of course.
Apple Pay will be available as a free update in October, though for contactless NFC payments you appear to require a new Apple Watch for older iPhone models.
All in all, not much was revealed about the new iPhones that wasn't already known or guessed. Even the rumor that Apple would introduce a 128GB internal storage option turned out to be true, but it's costly.
Both models will launched in he US, Australia, Canada, France, Germany, Hong Kong, Japan, Puerto Rico, Singapore and the UK beginning on Friday, September 19 (pre-orders from Friday 12), both available in Gold, Silver or Space Gray.
The iPhone 6 will cost $199 for 16GB, $299 for 64GB and $399 for 128GB (priced based on 2-year contract in U.S.).
The iPhone 6 Plus will cost $299 for 16GB, $399 for 64GB and $499 for 128GB (priced based on 2-year contract in U.S.).
Additionally, Apple is also cutting the price of an iPhone 5s down to $99 for a 16GB model, and $149 for a 32GB model. The iPhone 5c will be available for free if you qualify with your carrier for it, from September 17.
Written by: James Delahunty @ 9 Sep 2014 16:41