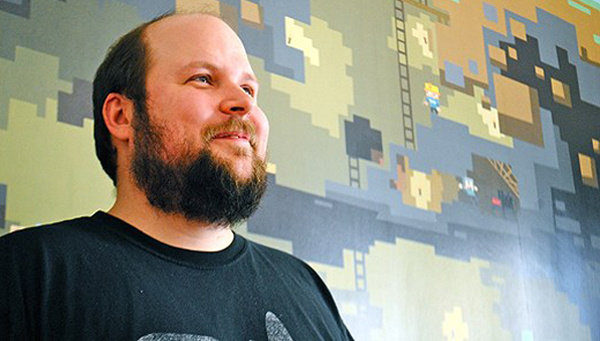 According to multiple sources, Microsoft is in deep discussions to buy 'Minecraft' maker Mojang AB, at a $2 billion price tag.
The Swedish gaming company has so far stayed away from investments, especially from major corporations, giving founder Markus 'Notch' Persson a highly regarded reputation amongst gamers.
Minecraft has sold over 50 million copies since launch in 2009, across platforms that include the PC, PlayStation, Xbox and phones. The game is also wildly profitable, with Mojang bringing in over $100 million in profit last year from game and merchandise sales. The company only has 40 employees, and had nearly $300 million in revenue last year. Mojang has also recently signed licensing deals with Scholastic for tutorial books, LEGO for toys and even Warner Bros. for a feature film.
Mojang also charges a one-time fee for their games, unlike most others that offer freemium models. The games range from $7-$30 depending on system.
A Microsoft purchase would be a move away from new CEO Satya Nadella's decision to focus on core products, although adding Minecraft could help the company's mobile division, its Xbox gaming division and and its PC Windows division if used correctly. The game has never been available for Windows Phone and Windows 8 users have to download it directly from Mojang as Notch refuses to have it available through the Windows Store, where Microsoft takes a cut.
Notch has rejected buyouts in the past, and venture capital funding, preferring to stay private. $2 billion is a figure that cannot be ignored, however.
Source:
WSJ
Written by: Andre Yoskowitz @ 9 Sep 2014 22:47