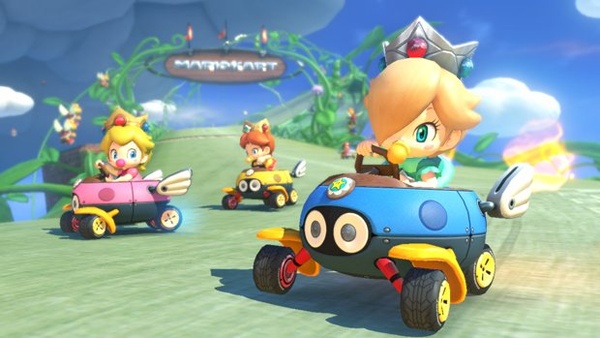 Gaming giant Nintendo has returned to profitability this quarter thanks to strong sales of the blockbuster hit "Mario Kart 8" for the Wii U.
The quarter was so good that the company is now hopeful that it can be nicely profitable for its fiscal year for the first time in four years.
For the quarter ended September 30th, the company revealed a profit of 9.3 billion yen ($86 million) compared to a loss of 18 billion yen ($160 million) last year in the same period. A weaker yen helped contribute to the profit, added the company. The surprising quarter comes ahead of the expected good holiday quarter, which is a great sign for Nintendo.
For its fiscal year, the company forecasts a profit of 40 billion yen ($370 million), compared to a loss of almost the same amount for fiscal 2013.
Mario Kart, while being a strong seller on its own, helped push new Wii U sales, as well, with unit sales doubling year-over-year to 1.1 million. By comparison, Microsoft and Sony are selling well over 1 million units of their latest consoles, per month, but Nintendo has excitedly raised their yearly forecast for Wii U sales to 3.6 million.
Investors will be happy by the results, as well. Nintendo's shares have fallen 80 percent since their peak in 2007 on the back of the wild success of the original Wii and DS handheld.
Source:
Reuters
Written by: Andre Yoskowitz @ 29 Oct 2014 13:11