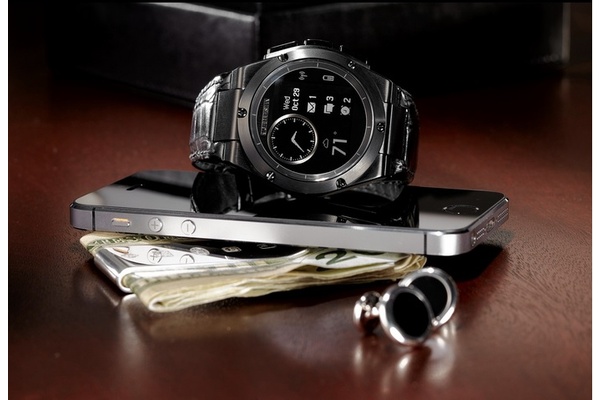 The upcoming MB Chronowing, the smartwatch designed by designer Michael Bastian and tech giant HP, is easily the nicest looking watch to date but it will lack in many of the features seen in the Apple Watch or Android Wear.
MB Chronowings will not have a touchscreen, no mic, and no way to track your heart rate or steps but it will give you notifications of your texts, emails and notifications from a multitude of apps.
Says Bastian of the new watch: "How many times have you been in a lunch and someone keeps checking their phone?" The new watch is "intended to make you more polite." It does work with both iOS and Android and Bastian jokes that it has a "clock dial on the face, because that's the thing you're going to use 99% of the time."
The actual display is a monochrome LCD and it can show full messages, your stock portfolio, alarms, calendar events, the weather and more. On the side of the device are physical buttons (what are those?) that can be used to navigate the device, turn on the backlight (like Casio G Shock and other watches) and you can also control your music.
Because of the lack of a full touch color LCD screen, the device has a stated battery life of 7 days, easily beating out the current lineup of watches that last a day.
The device goes on sale through luxury flash sale site Gilt on November 7th with two models. The base model has leather, rubber and nylon straps for $349 while the special edition model is all black and has a sapphire-glass crystal and an alligator skin strap for $649.
There's a little bit more information
here
.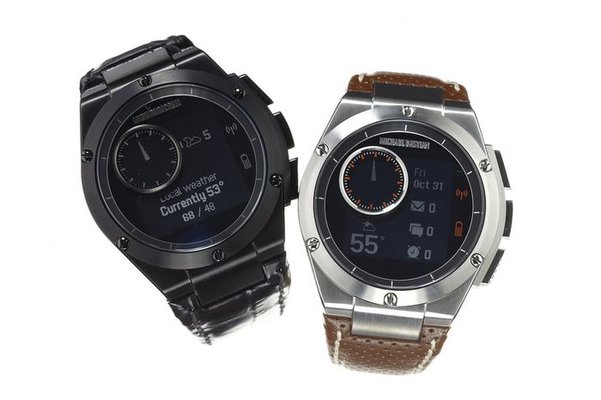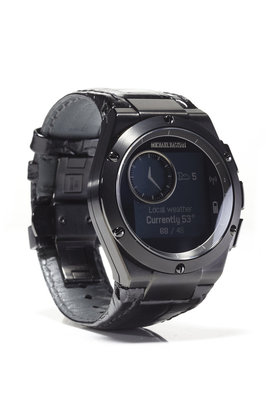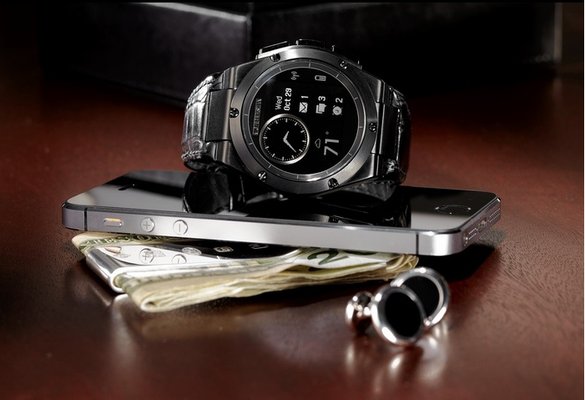 Written by: Andre Yoskowitz @ 31 Oct 2014 23:05