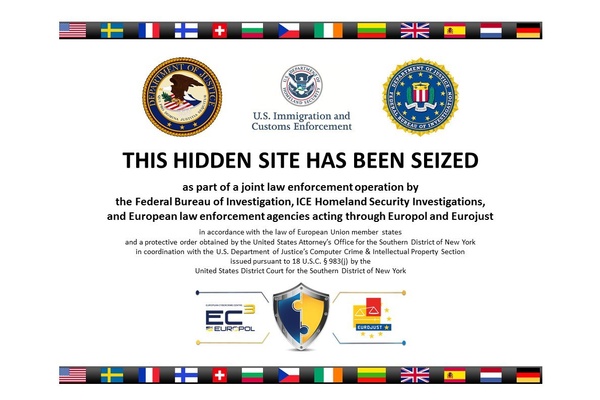 The FBI has announced the arrest of Blake Benthall, a man who is accused of running the deepnet marketplace Silk Road 2.0.
Benthall, who was a former employee at Elon Musk's rocket ship company SpaceX, was arrested in San Francisco and the marketplace was raided and shut down. Benthall could face life in prison for the crimes.
As part of Operation Onymous, the new Silk Road was taken down exactly one year to the day from when it went live in 2013. Benthall has been charged with one count of conspiring to commit narcotics trafficking, one count of conspiring to commit computer hacking, one count of conspiring to traffic in fraudulent identification documents, and one count of money-laundering conspiracy.
After raiding his home, the FBI says Benthall's PC (which was not encrypted in any way) had full "address lists for customers all over the world that will be of significant interest to many global law enforcement agencies." Prior to the raid, the U.S. DEA made purchases from the Silk Road 2.0, including heroin, cocaine, LSD and Oxycodone. Each was then tested and all tested positive for illegal drugs.
Undercover FBI officers had conversations with Benthall, who claimed that as of last month the Silk Road 2.0 had 150,000 monthly active users and over $8 million in monthly sales. Although Benthall claims hackers stole all of them in September, there was allegedly $1.4 million in Bitcoins in the marketplace.
FBI Assistant Director-in-Charge George Venizelos said:
"It's been more than a year since the FBI made an arrest of the administrator of the black-market bazaar, Silk Road, and here we stand again, announcing the arrest of the creator and operator of Silk Road 2.0. Following a very close business model to the first, as alleged, Blake Benthall ran a website on the Tor network facilitating supposedly anonymous deals of drugs and illegal services generating millions of dollars in monthly sales. Benthall should have known that those who hide behind the keyboard will ultimately be found. The FBI worked with law enforcement partners here and abroad on this case and will continue to investigate and bring to prosecution those who seek to run similar black markets online."
It would appear that Benthall was caught almost from the start. The FBI allegedly had undercover agents with moderator privileges in the marketplace's forum right from launch. After investigators found the Silk Road's servers, they took them offline for a couple of hours to make copy images of them, and notification emails were sent to Benthall's personal email account which was then handed over by Google.
Source:
Including FBI press release and complaint BI
Written by: Andre Yoskowitz @ 6 Nov 2014 17:06