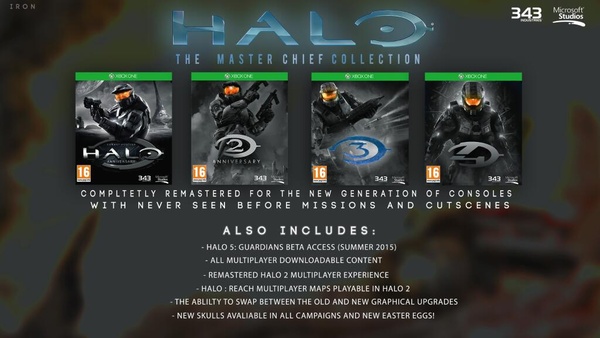 The Xbox One-exclusive 'Halo: The Master Chief Collection' finally has its first official launch trailer.
343 Industries' hotly anticipated collection includes a remastered Halo 2: Anniversary, Halo: Combat Evolved Anniversary, Halo 3, Halo 4, Halo: Nightfall (a new digital series), and exclusive access to the Halo 5: Guardians Multiplayer Beta.
The remastered Halo 2 is the big draw here, as it is updated with new cinematics at 60fps for the Xbox One, and with 100 multiplayer maps.
343 is making the collection available on November 11th in North America with a global launch to follow.
Here is the trailer (which is epic):
Written by: Andre Yoskowitz @ 6 Nov 2014 20:58