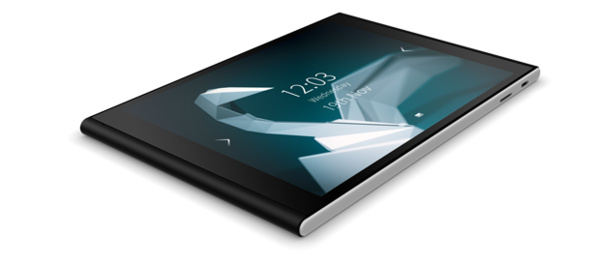 Finnish startup Jolla reached their crowdfunding goals for the new
Jolla Tablet
within 2 hours, and is now close to pushing $1 million in funding.
The device, which runs on the upcoming Sailfish OS 2.0 operating system, will have high-end specs with an interesting design to go along with a price tag cheaper than all current comparable tablets (iPad Mini 3, Nexus 9, Nokia N1).
Most interestingly about the device, besides the open-source
Sailfish OS
, is the fact that you can run Android applications, significantly expanding the library of available apps for the device. Sailfish, since being launched last year, has had nine major updates adding 350 new features, and 2.0 should be a lot more stable and offer better performance.
The Jolla Tablet has a 7.85-inch display with 2048x1536 resolution, a 64-bit quad-core processor clocked at 1.8GHz, 2GB RAM, dual 5MP/2MP cameras, 32GB internal storage (expandable via microSD) and a small-ish 4300mAh battery.
Jolla was quick to boast about the multitasking ability of the new operating system.
"Multitasking on Sailfish OS shows all your running apps conveniently in one single view. At a glance, you'll see everything that's going on, as well as easily switch between apps. You can also control Sailfish OS apps directly from the multitasking view – for example, change your music or play and pause your video stream without opening the app in full,"
reads the page. In addition the tablet will work almost entirely with gestures, making simple tasks easier.
See more
here
at the official page.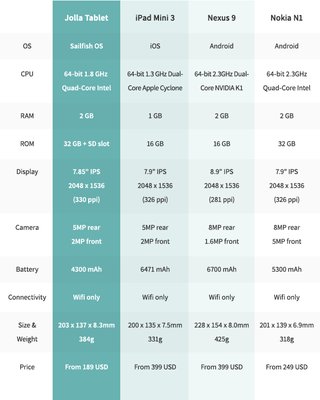 Written by: Andre Yoskowitz @ 19 Nov 2014 21:55