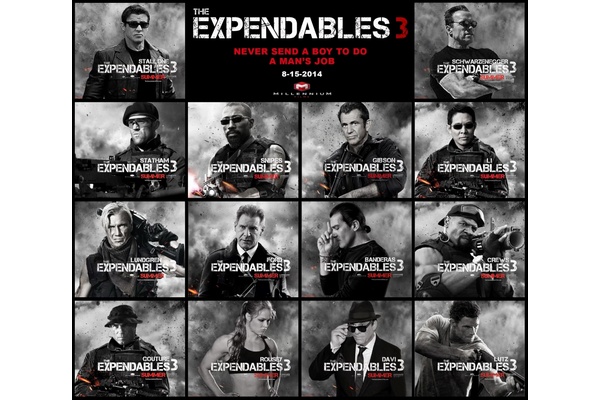 Earlier this year, in one of the highest profile movie leaks in history, a DVD-quality copy of 'The Expendables 3' was leaked to the Internet a full three weeks before its release in the U.S.
This week, two men accused of leaking the film have been arrested in the U.K. The authorities claim that the two men stole a digital advance copy and then illegally distributed it. In August, Lionsgate Studio had filed a lawsuit against 10 anonymous individuals who they claimed were behind the leak.
"The public need to be aware that piracy is not a victimless crime,"
said Danny Medlycott, head of the Police Intellectual Property Crime Unit (UK anti-piracy unit).
"By downloading illegal music, film, TV and books, not only are you exposing your own computer to the risk of viruses and malware, but you are also putting hard-working people's livelihoods at risk as piracy threatens the security of thousands of jobs in the UK's creative industries."
Lionsgate blamed the leak on the film's poor box office showing, with the movie making just $39 million in domestic receipts, compared to $100 million for the first in the series and $85 million for the sequel.
Source:
BBC
Written by: Andre Yoskowitz @ 26 Nov 2014 19:39