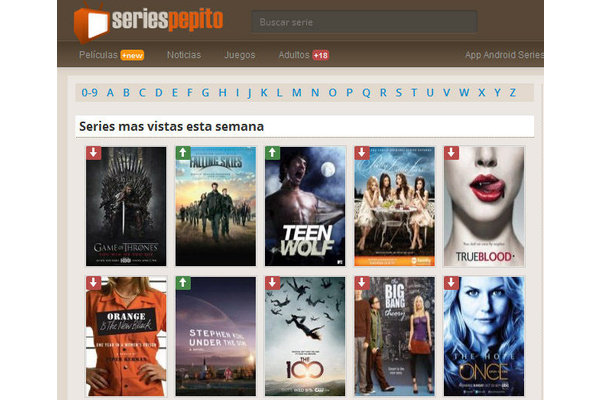 Pirate streaming services that offer unauthorized access to movies and TV shows are being increasingly targeted by law enforcement.
In the latest round of action in this international cat and mouse duality, Spanish police targeted two very popular unauthorized streaming websites, peliculaspepito.com and seriespepito.com. Two men were also arrested as part of the investigation, and police officers allege they have made more than a million euros in illicit revenue from operating the services.
On Wednesday, the country's top Internet providers were ordered to block access to the two services by a court injunction. This action followed earlier complaints from the usual suspects in the entertainment industry: Universal, Paramount, Sony, 20th Century Fox, Disney and Warner Bros, via an anti-pracy group
"FAP"
.
Both services were allegedly owned by the same company; Zeniox Media SL, which generated approximately €1,085,000 in the previous three years while operating the sites.
Sources and Recommended Reading:
POLICE SHUT DOWN SPAIN'S TOP 'PIRATE' STREAMING SITES: www.torrentfreak.com
(+Picture Source)
Written by: James Delahunty @ 5 Dec 2014 8:28