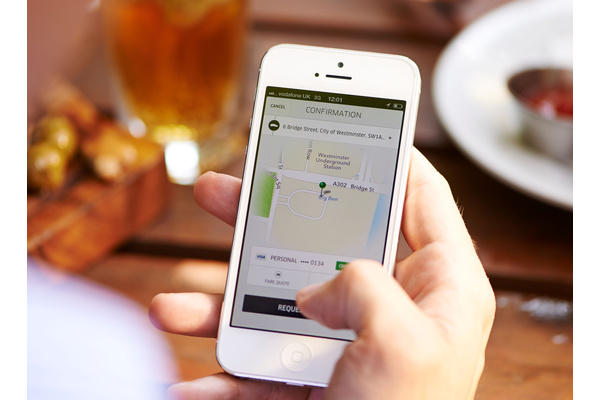 Having raised over $1.2 billion in funding, Uber is now valued at around $41 billion as the company seeks to continue its aggressive expansion while cleaning up its image.
The growth of Uber in just 12 months is very impressive. In December 2014, Uber was operating its car service in 60 cities and 21 countries. Fast forward a year, and Uber is now active in more than 250 cities in 50 countries. The San Francisco firm is six times larger than it was just a year ago.
It has no plans to slow down either. In fact, the $1.2 billion in financing will aid its investments in the Asia Pacific region. The firm's chief executive, Travis Kalanick, is so confident in Uber's ability to grow that he predicts it will generate more than 1 million jobs in cities all over the world in 2015.
He also has championed Uber as providing relief in congested cities, as the cheaper-than-a-taxi service may prompt millions more urban inhabitants to leave cars at home (or just don't buy one) and get around using Uber instead. If so, this will also ease parking issues in cities.
Despite its aggressive expansion in 2014, Uber has not had a perfectly pleasant year. In several countries it has been blasted by taxi drivers, unions and even by governments, but Uber maintains that services like it are necessary to provide some badly needed competition to the taxi industry in Urban areas.
Uber also faced accusations that it was planning to use smear tactics against critical journalists, and moreso about privacy concerns due to the tracking of users' habits without their permission.
"The events of the recent weeks have shown us that we also need to invest in internal growth and change," writes Kalanick.
"Acknowledging mistakes and learning from them are the first steps. We are collaborating across the company and seeking counsel from those who have gone through similar challenges to allow us to refine and change where needed.
"Fortunately, taking swift action is where Uber shines, and we will be making changes in the months ahead. Done right, it will lead to a smarter and more humble company that sets new standards in data privacy, gives back more to the cities we serve and defines and refines our company culture effectively."
Sources and Recommended Reading:
THE RIDE AHEAD: blog.uber.com (by Uber CEO Travis Kalanick)
Written by: James Delahunty @ 5 Dec 2014 8:24