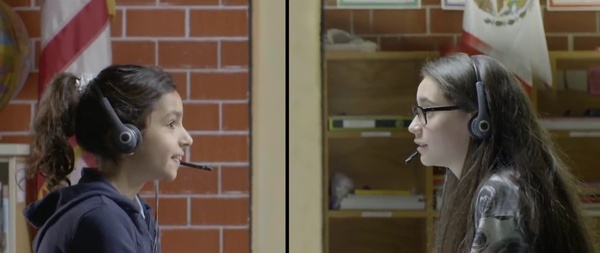 Connecting people across continents is old news, but breaking down language barriers between them is the new goal of services like Skype.
Cooperating with Microsoft's R&D, Skype has kicked off its Translator Preview with support for translating conservations between Spanish and English, and even offers us a video demo of two classrooms communicating using the technology to show off where they currently are.
The preview program is available to Skype customers who have
signed-up via the Skype Translator sign-up page
and are using Windows 8.1 on the desktop or device. For now it supports Spanish and English as spoken, and also 40+ instant messaging languages.
In the demonstration video below, two classrooms in North America use the new Skype Translator. Students in Peterson School in Mexico City, and Stafford Elementary School in Tacoma, USA play a game of
"Mystery Skype"
, in which the children ask questions to determine the location of the other school.
As they speak, Skype automatically translates between English and Spanish for them.
Written by: James Delahunty @ 16 Dec 2014 11:07