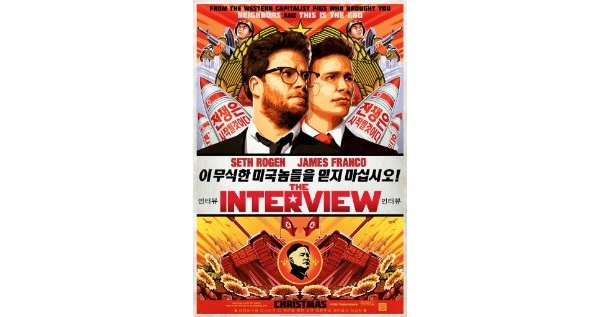 Anonymous, the group behind some of the largest corporate cyber attacks in recent history, claims the FBI are wrong in claiming North Korea is behind the hack on Sony Pictures.
Last week, the FBI claimed that the North Korean government was responsible for the attack on Sony's servers, which netted the hackers as much as 100 terabytes of sensitive information. The hackers also then threatened movie theaters if they showed the comedy "The Interview," which was eventually forced to be canceled by Sony since no one would distribute it.
At the time, the FBI claimed that
"technical analysis of the data deletion malware used in this attack revealed links to other malware that the FBI knows North Korean actors previously developed. For example, there were similarities in specific lines of code, encryption algorithms, data deletion methods, and compromised networks."
Additionally, the FBI found IP addresses that were associated with Korean infrastructure that were communicating with the IPs hardcoded into some of the malware used during the hack.
Many saw an obvious connection, but there were quite a few doubters, as well. For their part, North Korea still denies any involvement and has proposed a joint task force to find the real culprits. Guardians of Peace, the group that took credit for the attack, also mocked the FBI's investigation, calling the officials 'idiots.'
Anonymous
posted their disappointment
in Sony's decision to cancel the movie, and threatened more hacks if 'The Interview' was not released soon:
"I would like to inform you that we all know the hacks didn't come from North Korea (we think everybody knows about this already). What we would like to say is that by not releasing "The Interview", you are denying us the privilege of the Freedom Of Information Act (1966). Unfortunately, due to your organisation panicking at first sight of trouble, we find this very cowardly of both yourself [Sony Pictures CEO Michael Lynton] and your organisation (Sony Entertainment)...Release "The Interview" as planned, or we shall carry out as many hacks as we are capable of to both Sony Entertainment, and yourself."
Written by: Andre Yoskowitz @ 22 Dec 2014 22:16