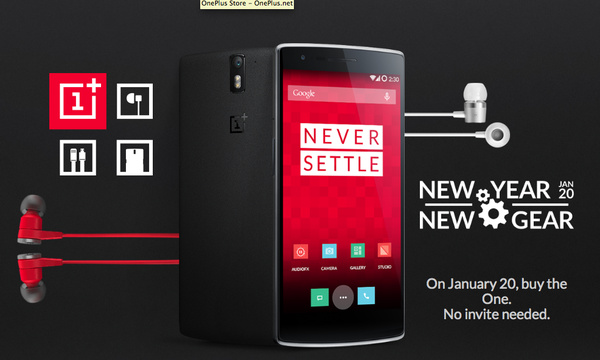 Chinese OEM OnePlus is making their One smartphone available to all on January 20th, no invite necessary (for a couple of hours).
When the device first launched, you had to acquire an invite from the company or from another user who already purchased one to be able to purchase the powerful smartphone. Because invites were relatively hard to come by, even by those in the tech and media communities, supply of the phone never ran out and the company still managed to sell over 500,000 units.
More recently, OnePlus has been offering the smartphone without invite for extremely quick "flash sales" every month or so, with supply selling out quickly when they do.
Now, on January 20th, it appears the OnePlus One will be available to all, and potentially with more stock than a standard flash sale, for two hours.
If you wanted the smartphone, this seems the best time to try to get it. Check the site here:
OnePlus One
Written by: Andre Yoskowitz @ 18 Jan 2015 12:38