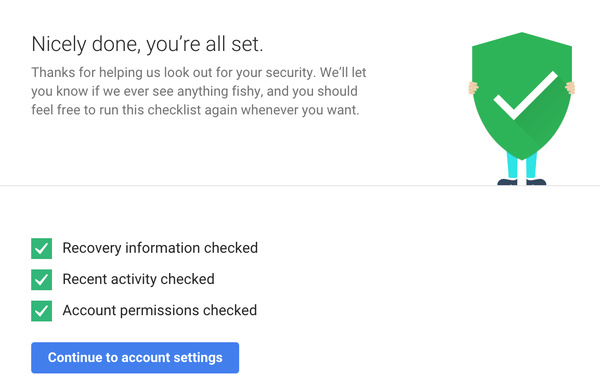 Google has announced that for "Safer Internet Day" the search giant is offering 2GB of free, permanent Drive storage if you complete a "Security Checkup."
You have until February 17th to complete the checkup, which takes less than 5 minutes (unless you're having problems or someone is hijacking your account) and the checkup will go over the following:
Ensures your account recovery information is current
If we detect suspicious activity in your account, we use your recovery info to get in touch and make sure no one but you gains access.
Lets you review recent sign-in activity
Reviewing this lets you validate the sign-ins are coming from you and not someone who shouldn't be using your credentials.
Confirms the apps and devices that access some account information
This step lets you monitor this list and remove apps and devices that don't need access to your account any more.
Once you complete the checkup, you will see three green checkboxes showing your account is safe and that you are eligible for the free data, which will rollout starting on the 28th.
Source:
Google Drive
Written by: Andre Yoskowitz @ 10 Feb 2015 21:28