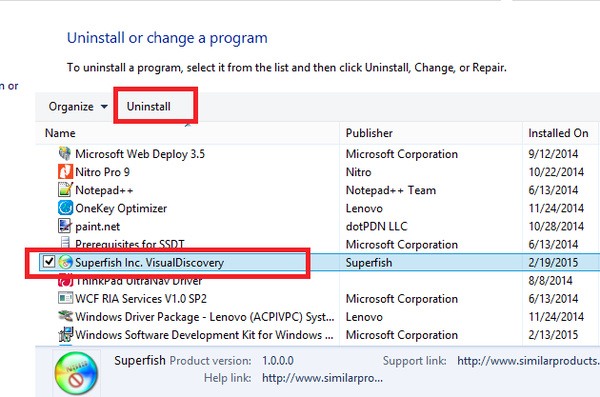 Earlier this week it was revealed that Lenovo's consumer grade laptops have a serious security vulnerability via the Superfish software pre-installed by the manufacturer.
Lenovo responding to the criticism
shortly after
released an automatic removal tool and now Microsoft has joined the fight.
Microsoft has released an update to its Windows Defender software that will detect and remove the adware. The update was noted by a security professional
Filippo Valsorda
on Twitter today.
Superfish is a piece of software that adds adverts to your web browser. While the adverts are harmless – if annoying – the vulnerability in the program enabled hackers to launch a so called man-in-the-middle attack and potentially capture data from the victim's internet connection.k
You can check if you are affected by Superfish
here
.
GO MICROSOFT pic.twitter.com/81gs9PkDKx

-- Filippo Valsorda (@FiloSottile) February 20, 2015
Written by: Matti Robinson @ 21 Feb 2015 17:07