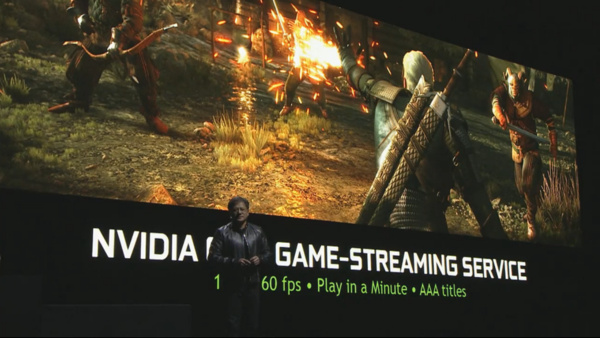 Nvidia has confirmed that its 'Grid' cloud gaming service will indeed be a subscription service that allows gamers to stream new and older catalog titles at up to 1080p and 60fps.
The service will launch in May and will have over 50 games at launch. You can purchase additional titles, normally at full price, from Nvidia's store. Most new high-end games will be available on Grid the same day as their physical and digital releases.
There will be two tiers of the service, free and premium, although it is unclear how much the premium tier will cost.
CEO Jen-Hsun Huang said the lag time is almost non-existent, as the service is backed by Amazon Web Services and Nvidia's own Grid supercomputers.
"If you have a fairly good internet connection, I can get a response from a computer based in Oregon in 150 milliseconds. That's half the blink of an eye,"
added the exec.
You will need at least a 25Mbps downstream connection to be able to stream at 1080p.
In their demo, the company showed off streaming of new games like Resident Evil: Revelations 2 and Witcher 3 and there seemed to be no visual lag. Quality did appear a bit lower than playing on a $2000 gaming rig or the PS4, for example, but that was to be expected.
Source:
Nvidia via Verge
Written by: Andre Yoskowitz @ 4 Mar 2015 12:27